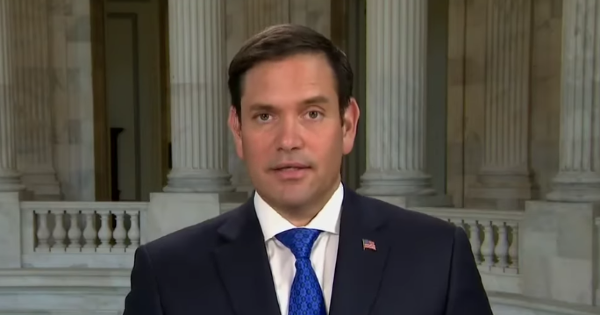 This week, U.S. Sen. Marco Rubio, R-Fla., threw his support behind U.S. Sen. Bob Menendez's, D-NJ, bill "to authorize Taiwan's admission to the Inter-American Development Bank as a non-borrowing member, a promotion from its present observer status."
The bill has support from both sides of the aisle with other backers including U.S. Sens. Jim Inhofe, R-Okla., Tim Kaine, D-Va., Ed Markey, D-Mass., and Jim Risch, R-Idaho.
Rubio's office made the case for why the bill is needed.
"In the face of increasing aggression from Beijing, which, for decades, has coerced the international community into denying Taiwan's rightful participation in various multilateral fora, the bipartisan bill reaffirms the full support of the United States for Taipei's broader international engagement and Taiwan's inclusion in multilateral institutions," Rubio's office noted.
"Despite Beijing's reckless and hostile tactics to deny it participation on the world stage, Taiwan has proven a formative and effective partner across the Western Hemisphere," Menendez said. "As a model sponsor of foreign aid, Taiwan has remained consistently committed to bolstering diplomatic bonds and generous in its financial support, which has buoyed food security, natural disaster preparedness, and economic development efforts throughout the region. I am proud to be joined by my colleagues to recognize Taiwan's critical contributions to safeguarding the stability, security, and prosperity of Latin America and the Caribbean, and its definitive worthiness to serve as a member of the IDB, the preeminent development bank in our hemisphere. We are committed to continue working to ensure the United States does everything in its power to champion Taiwan's international engagement and demonstrate our unwavering commitment to the people of Taiwan."
"Supporting Taiwan's admission to the Inter-American Development Bank, the main multilateral development bank in the Americas, sends an important signal to the nations that recognize Taiwan's tremendous contributions in support of democracies in the Western Hemisphere," Rubio said. "I'm proud to cosponsor this bipartisan initiative, which will help counter the Chinese Community Party's debt-trap policies and malign political influence in our hemisphere."
"Taiwan, a fellow democracy and free market economy, significantly contributes to the growth and development of Latin American and Caribbean economies," Risch said. "Inclusion of Taiwan in the Inter-American Development Bank would bring tangible benefits to both the bank and to the region it serves."
"Through humanitarian aid and long-standing commercial relationships, Taiwan has demonstrated that it can play an important role in the Western Hemisphere," Kaine said. "Taiwan's membership in the Inter-American Development Bank would help channel more resources toward much-needed economic development in Latin America and the Caribbean, while further strengthening diplomatic and trade ties between Taiwan and nations in the region."
"I am glad to join Sen. Menendez and Sen. Risch to introduce a bill to secure Taiwan's membership in the Inter-American Development Bank—they have more than earned it," Inhofe said. "China's continued diplomatic bullying of Taiwan is unacceptable and, as a strong contributor to Latin America's economy, Taiwan deserves a seat at the table. This legislation would build on our calls for the Secretary of State to develop a strategy for Taiwan to regain observer status in the World Health Organization. The Biden administration needs to make Taiwan's participation in international organizations a priority."
"Latin America and the Caribbean need increased capital to combat the economic impacts of the COVID-19 pandemic more than ever before. Taiwan stands as a strong democratic and economic partner willing and able to join these crucial efforts," Markey said. "Participation in the IDB is just one of the many areas in which Taiwan can contribute fruitfully to a safer and more prosperous international community. I'm proud to join my colleagues in supporting Taiwan's meaningful participation in the global community."
The bill was sent to the U.S. Senate Foreign Relations Committee where it should get a boost as Menendez is the chairman and Risch leads Republicans. Rubio is also a member of the committee.
So far, there is no companion measure over in the U.S. House.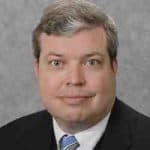 Latest posts by KEVIN DERBY
(see all)