U.S. Sen. Marco Rubio, R-Fla., announced on Monday that he is backing a proposal to permanently end earmarks in Congress.
U.S. Sen. Steve Daines, R-Mont., introduced the proposal at the start of the week.
"Earmarks do nothing but add to the toxic, swampy culture that DC's known for," Daines said. "These back-room deals promote pay-for-play behavior that make lobbyists rich on the taxpayer's dime. It's time we get rid of earmarks once and for all."
Rubio joined other Senate Republicans in backing the proposal ending the appropriations members of Congress specifically designate to benefit projects in their states or districts. While the GOP-controlled Congress ended earmarks back in 2011, Democrats in charge of appropriations announced their return last week.
"For decades, Congress abused the trust and faith of the American people by handing out earmarks to well-connected businesses, campaign donors, and others who could afford a high-priced lobbyist," Rubio said. "Those backroom deals led to corruption and waste, and bought votes in Congress for unpopular legislation. We cannot go back to those days, which is why I am proud to join Senator Daines in this effort to ban earmarks once and for all."
Other backers include Republican U.S. Sens. Ted Cruz of Texas, Joni Ernst of Iowa, Ron Johnson of Wisconsin, James Lankford of Oklahoma, Mike Lee of Utah, Rand Paul of Kentucky, Rob Portman of Ohio and Pat Toomey of Pennsylvania.
The bill was sent to the U.S. Senate Rules and Administration Committee on Monday. So far, there is no companion measure over in the U.S. House.
Reach Kevin Derby at kevin.derby@floridadaily.com.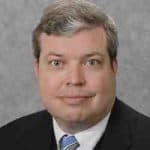 Latest posts by Kevin Derby
(see all)