U.S. Sen. Marco Rubio, R-Fla., joined U.S. Sens. Mark Warner, D-Va., Jim Risch, R-Idaho, and Bob Menendez, D-NJ, in sending a letter to President Joe Biden on Tuesday, urging him to take immediate action to increase staffing at the U.S. embassy in Moscow and, if the Russian Government does not a cooperate, to expel 300 Russian diplomats.
The letter is below.
Dear Mr. President:
We write to express our concern that ongoing actions by the Russian Government against our embassy in Moscow present a substantial national security risk and significantly impact the embassy's ability to operate. The lack of a proportionate response to these actions only invites more antagonistic Russian behavior.
On August 1, 2021, Russia instituted a prohibition on any locally employed staff working for our embassy. This abrupt, unilateral action by the Russians jeopardizes U.S. Embassy Moscow's daily operations and the State Department's ability to meet the consular needs of Americans who live in, work in, or travel to Russia. It also undermines the ability of embassy personnel—including the Ambassador—to do their critical work representing the policy interests of the United States in Moscow.
Russia has long counted locally hired Russian staff at U.S. Embassy Moscow as "American diplomats." U.S. acceptance of this characterization, across multiple administrations, and its incorporation into the calculation of relative diplomatic presences has resulted in there being more than 400 Russian diplomats spread throughout the United States, while the complementary U.S. diplomatic presence in Russia now numbers only about 100 Americans.
This disproportionality in diplomatic representation is unacceptable. Accordingly, Russia must issue enough visas to approach parity between the number of American diplomats serving in Russia and the number of Russian diplomats serving in the United States. If such action is not taken, we urge you to begin expelling Russian diplomats, to bring the U.S. diplomatic presence to parity. We believe such a step would be reasonable and reciprocal.
We ask that your national security team take immediate, concrete steps to provide U.S. Embassy Moscow with the staffing and support it needs by taking responsible, proportional, and immediate actions in response to the provocations undertaken by the Russian Government.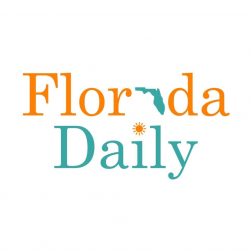 Latest posts by Florida Daily
(see all)