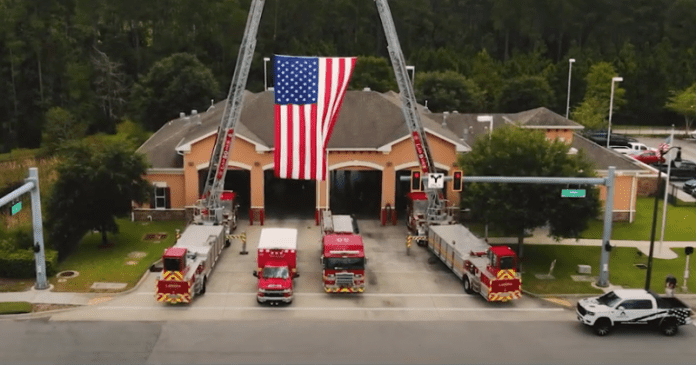 This week, U.S. Sen. Marco Rubio, R-Fla., doubled down on his support of "a new home loan assistance program that makes homeownership more accessible to first responders, including law enforcement officers, firefighters, EMTs, paramedics and teachers, by eliminating certain costly barriers like down payments and monthly mortgage insurance premiums."
In the spring of 2021, U.S. Rep. John Rutherford, R-Fla., introduced the "Homes for Every Local Protector, Educator, and Responder (HELPER) Act." U.S. Rep. Al Lawson, D-Fla., is a co-sponsor. So are U.S. Reps. Bonnie Watson Coleman, D-NJ, and John Katko, R-NY.
Rutherford's office offered some of the reasons for the proposal.
"Many of our nation's first responders and educators face financial obstacles when buying a home in today's competitive housing market, and as a result are often unable to achieve homeownership in the same communities they serve. The HELPER Act addresses this by establishing a new home loan program under the Federal Housing Administration (FHA) that creates a process for first responders and educators to affordably purchase a home. Similar to the VA Home Loan Program, the HELPER Act eliminates the requirements for a down payment and a monthly mortgage insurance premium (MIP)," Rutherford's office noted.
"America succeeds when we invest in those who serve our communities," said Rutherford. "This includes our teachers, paramedics, EMTs, law enforcement officers, and firefighters. We've already seen the success of the VA home loan program for our service members. The HELPER Act builds on this success to extend a home loan benefit to first responders and educators, offering them loan assistance to purchase a home when it might not otherwise be possible."
"The HELPER Act will provide a more streamlined home loan program that delivers access to affordable housing for our nation's first responders and educators," said Lawson. "Millions of Americans have experienced the hardships of COVID-19, and our frontline workers never wavered in doing what needed to be done during these challenging times. This legislation will assist them in finding affordable housing and eliminating barriers like a down payment requirement and a monthly insurance premium requirement."
"Throughout the COVID-19 crisis the nation has leaned on the hard work and bravery of our first responders, but they've been there for us all along," said Watson Coleman. "The HELPER Act recognizes this and will allow many of them the security that comes with owning a home and allowing them the opportunity to live in the same communities in which they serve."
"The ongoing pandemic has put a long overdue spotlight on some of America's most important unsung heroes. From teachers, to police officers, to paramedics, EMTs, and firefighters, we saw these professionals faithfully support our nation during the pandemic, and at times put their own lives at risk to uphold their duties," said Katko. "Unfortunately, these heroes, who make great sacrifices for our communities, often are unable to find affordable housing in the communities they serve. That's why, I'm proud to work with Representatives John Rutherford, Al Lawson, and Bonnie Watson Coleman to introduce the Homes for Every Local Protector, Educator, and Responder (HELPER) Act. This bipartisan bill establishes a federal program modeled after the VA Home Loan Program to provide targeted financial assistance to teachers and first responders and help them become homeowners."
The bill was sent to the U.S. Financial Services Committee.
Rubio introduced the Senate companion in October. U.S. Sen. Jon Ossoff, D-Ga., is co-sponsoring the bill.
"First responders and teachers work tirelessly to serve our communities, and they have faced incredibly difficult circumstances over the past two years," Rubio said. "As housing prices continue to skyrocket, our bill would help ensure that teachers and first responders can own a home in the communities they dutifully serve."
"With this bipartisan bill, I'm working across the aisle to support Georgia's teachers, first responders, and police officers by making home ownership more affordable for public servants who teach our kids and protect our families," Ossoff said.
Rubio's bill was sent to the U.S. Senate Banking, Housing, and Urban Affairs Committee.
This week, at a media event in Washington, Rubio called on Congress to push the bill.
"We've been celebrating National Police Week across America and, obviously, celebrating the heroism of our men and women in law enforcement. They are heroes, not just this one week a year, but every single day," Rubio said. "At the same time…, [we recognize that] teachers are also extraordinary heroes that are impacting communities and lives every single day for our young people. They're also heroes all the time.
"Unfortunately, although they provide a tremendous service to our communities, law enforcement, first responders, and teachers oftentimes…can't afford to live in the communities that they serve. One of the reasons why is housing costs," he continued. "There's a lot of reasons why housing costs are high and unaffordable. We're trying to address one of them through these changes in the law that provide a new opportunity for financing, specifically for men and women who are first responders, [who are] in law enforcement, firefighters, police officers, and teachers, who we think are so essential. [They are essential] not just for our country, but essential enough to live affordably in the very communities that they serve.
"I'm very grateful for the overwhelming bipartisan support that this bill enjoys, and I am hopeful that we can convert it into law.… I'm grateful for all the groups that are here to support us today as well. We thank them for what they and their members do for us every single day. This is the least that we can do, and I'm hopeful that we can get this done," Rubio concluded.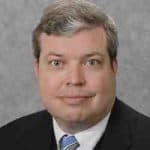 Latest posts by Kevin Derby
(see all)