This week, the office of U.S. Sen. Marco Rubio, R-Fla., announced it will team up with the Florida Small Business Development Center (SBDC) Network to host a Small Business Expo to help aspiring and existing small businesses in the Tampa Bay region. The event is free and open to the public with registration.
The event will be held on Tuesday, March 10 from 7:30 a.m. – 5:00 p.m. at the Embassy Suites by Hilton Tampa – USF/Busch Gardens and will feature breakouts on topics including marketing, capital access, international trade, and government contracting. Workshops will be beneficial to both existing small businesses and those interested in becoming entrepreneurs.
There will be a special keynote presentation from a representative of the Business Connect & Community Outreach Division for the Tampa Bay Super Bowl LV Host Committee. During this presentation, attendees will learn how Super Bowl LV, which will take place in Tampa, can positively affect their new or existing business.
Businesses will have the ability to network with exhibitors to learn about resources, programs, and partnership opportunities in the community and across the state. The Tampa Small Business Expo will be the first in a series of expos held throughout Florida.
As chairman of the U.S. Senate Committee on Small Business and Entrepreneurship, according to his office, "Rubio has made it his priority to ensure America's 30 million small businesses have access to the resources and capital they need to help them compete in the global economy of the 21st century."
"Small businesses are the engines that drive thriving communities, creating dignified work, and powering our economy," Rubio said this week. "I am pleased to partner with the Florida SBDC Network to bring beneficial programming and opportunities to small businesses in the Tampa area."
Consultants from the Florida SBDC Network will share business insights and discuss how business owners can leverage the network's service offering of no-cost consulting, training, and resources.
"Small businesses are critical to our economy," said Michael Myhre, the CEO of the Florida SBDC Network. "Research shows that small businesses often fail due to a lack of knowledge. It's our goal that the Small Business Expos will provide valuable professional development and a forum for businesses to learn about resources and programs available to them."
To register, please go here.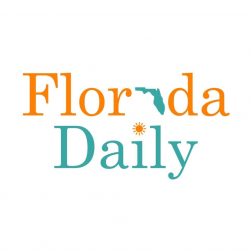 Latest posts by Florida Daily
(see all)