Last week, from his seat on the U.S. Senate Appropriations Committee, U.S. Sen. Marco Rubio, R-Fla., was able to amend the  FY19 Minibus appropriations package (H.R. 6157) funding the U.S. Department of Defense (DoD) and U.S. Labor, Health and Human, Education, Related Agencies (LHHS).
Rubio was able to include measures to ensure $1 million in Centers for Disease, Control and Prevention (CDC) funds to respond to health problems from toxic algae; $10 million to increase the number of mental health professionals working in schools; $1 million to add telehealth services for mental health in schools and training teachers on how to help students dealing with mental health issues; stopping Americans' DNA from going to labs in China and Russia; and making the Centers for Medicare and Medicaid Services (CMS) investigate on whether it is funding Medicare or Medicaid beneficiaries' DNA being sent to those labs.
Towards the end of last week, Rubio weighed in on his efforts.
"As a member of the Senate Appropriations Committee, I applaud the full Senate's approval of these crucial provisions that I championed on behalf of Florida. With the harmful algal blooms impacting both coasts of Florida, my amendment provides funding for additional assistance to identify health impacts from the toxins," Rubio said. "Furthermore, today's passage includes a provision granting $10 million to increase mental health professionals at low-income schools."
Rubio is mostly on the sidelines on Tuesday when Floridians vote in their primaries. He is not up for reelection this year though he is backing candidates across the nation and in Florida, including state Rep. Matt Caldwell in the Republican primary for state agriculture commissioner.
Kevin Derby can be reached at Kevin.Derby@floridadaily.com.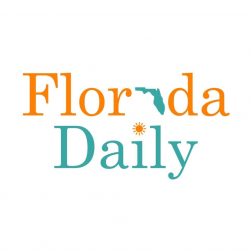 Latest posts by Florida Daily
(see all)