A Florida Republican on Capitol Hill is hoping to use a key perch to help cigar manufacturing in the Sunshine State.
Earlier this year, U.S. Sen. Marco Rubio, R-Fla., took over as chairman of the U.S. Senate Small Business Committee. At the end of last week, Rubio penned a piece that ran in the Tampa Bay Times about how small cigar companies have helped Florida.
"Throughout my time representing the people of Florida, and now as chairman of the U.S. Senate Small Business Committee, I've seen firsthand the incredible impact and contributions that small businesses have on our communities. Our small businesses don't just employ millions of Americans around the country, they are the lifeblood of our cities and towns — the fiber holding our communities together and defining their character," Rubio wrote. "Perhaps nowhere is this more evident than in Tampa's historic Ybor City, which has been home to premium cigar manufacturers for more than 150 years. These family-owned small businesses pride themselves on crafting high-quality, handmade products. They are also a symbol of the Cuban community's rich cultural history in Florida.
"Today, Ybor City has just one premium cigar factory remaining: J.C. Newman Cigar Co. The oldest family-owned premium cigar maker in the United States, J.C. Newman has been in business for 124 years, spanning four generations. Unfortunately, Ybor City's last remaining premium cigar factory is on the verge of going up in smoke," Rubio added. "A 2016 Food and Drug Administration (FDA) rule finalized by the Obama administration now threatens the livelihood of America's premium cigar manufacturers and retailers, including J.C. Newman. Under this rule, premium cigar manufacturers would be required to regulate the manufacture, import, packaging, labeling, advertisement, promotion, sale and distribution of premium cigars.
"So what can we do to stop this overreach?" Rubio asked. "That was the subject of a Small Business Committee field hearing I held in Ybor City this April. We heard directly from the premium cigar industry and the U.S. Small Business Administration's Office of Advocacy, which makes sure federal regulations do not unnecessarily hurt small businesses. The Office of Advocacy wrote to the FDA expressing concern about the rule's economic impact on the premium cigar industry, but the FDA ignored these concerns.
"If the FDA fails to recognize that the practical effect of its rule will put America's premium cigar industry out of business, Congress must act to save this iconic industry. That's why I introduced the bipartisan, bicameral Traditional Cigar Manufacturing and Small Business Jobs Preservation Act of 2019, which would exempt the premium cigar industry from the FDA's misguided rule," Rubio continued. "Both Democrats and Republicans are focused on small business growth, increasing American manufacturing capabilities, and ensuring dignified work is available to working-class Americans. While there are many issues that currently divide my colleagues in Congress, I am hopeful that saving America's premium cigar industry from regulatory overreach is one that can unite us all."
As Rubio noted, he held a committee hearing in Ybor on the matter back in April.
At the start of the year, Rubio brought back the "Traditional Cigar Manufacturing and Small Business Jobs Preservation Act" which "would protect Florida workers' paychecks by exempting large and premium cigars from excessive and overly burdensome U.S. Food and Drug Administration (FDA) regulations and fees."
Rubio and then U.S. Sen. Bill Nelson, D-Fla., brought out the same bill in 2011, 2013, 2015 and 2017 but the proposal never gained momentum on Capitol Hill. While Rubio has reeled in a dozen cosponsors, the bill has lingered before the U.S. Senate Health, Education, Labor, and Pensions Committee.
U.S. Rep. Kathy Castor, D-Fla., brought out the House version of the bill in March. More than 10 members of the Florida delegation–Democrat U.S. Reps. Charlie Crist, Val Demings, Stephanie Murphy and Frederica Wilson and Republican U.S. Reps. Gus Bilirakis, Mario Diaz-Balart, Brian Mast, Bill Posey, Francis Rooney, Ross Spano and Ted Yoho–are consponsoring the bill which is before the U.S. House Energy and Commerce Committee.
Reach Kevin Derby at kevin.derby@floridadaily.com.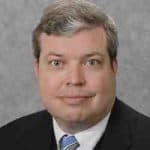 Latest posts by Kevin Derby
(see all)