From his perch on the U.S. Senate Foreign Relations Committee, U.S. Sen. Marco Rubio, R-Fla., is backing U.S. Sen. Tom Cotton's, R-Ark., "Taiwan Assistance Act" which "would enhance the U.S.-Taiwan relationship and bolster Taiwan's participation in the international community."
Cotton brought out the proposal on Tuesday. The bill has the support of Rubio, U.S. Sen. Ted Cruz, R-Tex., U.S. Sen. Chris Coons, D-Del., U.S. Sen. Catherine Cortez Masto, D-Nev., and U.S. Sen. Robert Menendez, D-NJ.
"The United States must continue to enhance our strategic relationship with Taiwan against an increasingly aggressive China," Rubio said. "Taiwan is an important democratic partner whose security is critical to advancing America's national security interests in the Indo-Pacific."
"Taiwan is a vital democratic partner of the United States. Forty years after the Taiwan Relations Act was signed into law, our bilateral ties should reflect this reality. This legislation would deepen bilateral security, economic, and cultural relations, while also sending a message that China's aggressive cross-Strait behavior will not be tolerated," said Cotton.
"Bearing witness to Taiwan's flourishing democracy has been one of my proudest moments as a Member of Congress," said Menendez. "As we mark the fortieth anniversary of the Taiwan Relations Act, it is critical that Congress speak with one voice about the importance of maintaining Taiwan's diplomatic space, deepening our ties with Taipei, and assuring the people of Taiwan have a voice in determining their own future."
The bill would have the U.S. Defense Department include Taiwan in military training exercises, would continue arms sales to that nation and help resume trade talks between the two nations.
Cotton's proposal would also state "that the United States will continue to advocate for Taiwan's meaningful participation in international organizations," an increasingly important matter for Taiwan after China's efforts to remove it from the World Health Organization (WHO). Back in 2017, for the first time in almost ten years, Taiwan was not invited to the WHO's World Health Assembly (WHA). Last year, U.S. Rep. Ted Yoho, R-Fla., then the chairman of the U.S. Asia and Pacific Subcommittee and still the top Republican on it, was able to get the House to pass without opposition a bill expressing American support for Taiwan to remain in the WHO.
Cotton's bill was sent to the U.S. Senate Foreign Relations Committee. U.S. Rep. Michael McCaul, R-Tex., is planning to introduce a companion bill in the House.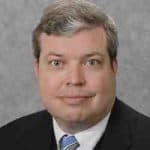 Latest posts by Kevin Derby
(see all)