From his perch as the chairman of the U.S. Senate Small Business and Entrepreneurship, U.S. Sen. Marco Rubio, R-Fla., praised outgoing U.S. Small Business Administrator (SBA) Linda McMahon who announced that she was stepping down.
McMahon said on Friday that she was stepping down from the SBA to take over America First Action, a Super PAC backing President Donald Trump's bid for a second term. For his part, Trump praised McMahon, calling her a "superstar."
Rubio also weighed in on McMahon, praising her record at SBA.
"Administrator McMahon has been a fierce advocate for America's small businesses during her tenure as SBA Administrator," Rubio said on Friday. "Under her stewardship, optimism among America's small business has soared as a result of this administration's pro-growth, pro-worker policies. I thank her for her exemplary service and wish her luck in her future endeavors."
Rubio took over the committee back in January and he said he hoped Trump would pick someone like McMahon to lead SBA.
"Finding a successor as passionate as Administrator McMahon will be a challenge, but I stand ready to work with the administration to find someone who shares her vision and continues to bring real world business experience to the SBA," Rubio said.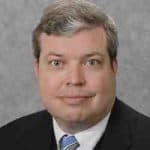 Latest posts by Kevin Derby
(see all)