 U.S. Sen. Marco Rubio, R-Fla., is championing a proposal from U.S. Sen. Kirsten Gillibrand, D-NY, to mandate "underride guards on the sides and front of all new trucks and update outdated standards for underride guards on the rear of trucks."
Gillibrand introduced the "Stop Underrides Act" last week with Rubio as the main co-sponsor.
"An underride crash occurs when a car slides under a large truck, such as a semi-trailer, during an accident. When these accidents happen, a car's safety features are rendered useless because most of the car slides under the trailer and the trailer undercarriage crashes straight through the windows and into the passengers. The passengers in the car often suffer severe head and neck injuries, including decapitation. These accidents are often fatal, even at low speeds. More than 6,000 people died from underride accidents between the years of 1994 and 2018, but this data is estimated to be undercounted due to differences in local police reporting," Gillibrand's office noted. "Studies and pilot programs show that a simple barrier attached to the lower area of a truck, called an 'underride guard,' would help prevent a car from sliding underneath a truck in an accident. Under current federal law, underride guards are not required to be on the sides or front of trucks. Underride guards are already required for the back of a truck, but current standards are weak and outdated."
"This bill would finally enact critical, commonsense changes that would save lives on our roads. Requiring effective truck underride guards is one of the best and easiest solutions to prevent horrific underride accidents and protect passengers from being killed when a car collides with a tractor-trailer," said Gillibrand. "I'm proud to introduce the bipartisan Stop Underrides Act and I urge all of my colleagues to join us in passing this important bill."
"Hundreds of individuals across the nation are lost to underride collisions every year, with Florida unfortunately ranking among the top states for reported fatalities," Rubio said. "As a parent with kids of driving age, I look forward to working in a bipartisan fashion to advance efforts to make our roads safer. I am proud to join my Senate colleagues in reintroducing this legislation that would help save lives."
A dozen other senators are also behind the proposal which was sent to the U.S. Senate Commerce, Science and Transportation Committee.
U.S. Rep. Steve Cohen, D-Tenn., is championing the bill in the U.S. House.
"The Stop Underrides Act would help prevent these terrible and all-too-often fatal truck-trailer accidents by ensuring that cars can no longer slide underneath trucks. I'm reminded of the death of Michael Higginbotham, who was killed in an underride crash in Memphis and whose parents, Randy and Laurie Higginbotham, have been urging Congress to take action on this long-overdue issue. By strengthening outdated requirements and requiring new trucks to be equipped with adequate rear, side and front guards, our bill will help save lives and avoid horrific injuries," said Cohen.
Reach Kevin Derby at kevin.derby@floridadaily.com.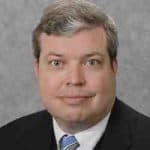 Latest posts by Kevin Derby
(see all)