Even as U.S. House Speaker Nancy Pelosi, D-Calif., is weighing what action to take against U.S. Rep. Ilhan Omar, D-Minn., for anti-Semitic remarks, U.S. Sen. Marco Rubio, R-Fla., called on the California Democrat to pass his bill supporting Israel.
Back in January, Rubio introduced his "Strengthening America's Security in the Middle East Act" which continues U.S. funding to Israel at the current levels for ten years, backs Jordan, sanctions the Assad regime in Syria and cracks down on the anti-Israel Boycott, Divestment and Sanctions (BDS) efforts. Last month, the Senate overwhelmingly passed Rubio's bill on a 77-23 vote.
This week, Rubio backed the House taking action against Omar but called on Pelosi to get his bill through the chamber.
"Yet again, the House will vote to disavow anti-Semitism in an attempt to reassure Americans and our ally Israel that the rising and disturbing public display of anti-Semitism from a few House Democrats is not indicative of the party as a whole," Rubio said on Tuesday. "Rebuking the anti-Semitic 'dual loyalty' canard is important, but words alone are not enough anymore.
"If House Democrats are serious about reaffirming their support for Israel, they should pass the bipartisan Strengthening America's Security in the Middle East Act," Rubio added.
Last month, Rubio penned a piece in the New York Times on his bill and why he was standing against the BDS movement.
 "A bipartisan supermajority in the Senate is poised to pass the Combating BDS. Act today. Yet a few of my colleagues — some on the Senate floor and one in an Iowa airport — recently echoed false claims made by anti-Israel activists and others that the bill violates Americans' First Amendment rights," Rubio wrote. "That line of argument is not only wrong but also provides cover for supporters of the Boycott, Divestment and Sanctions movement, who embrace an international campaign of discriminatory economic warfare against Israel, a fellow democracy and America's strongest ally in the Middle East.
"Some proponents of BDS claim — and perhaps even believe — that it is a movement meant to put pressure on Israel to end its occupation of the West Bank. But a cursory look at the public statements of BDS leaders and key advocates show that this is nonsense. The goal of the movement is to eliminate any Jewish state between the Jordan River and the Mediterranean Sea," Rubio added. "In a high-profile case in 2014, the BDS movement drove the Israeli company SodaStream from the West Bank, despite SodaStream's outstanding treatment of some 500 Palestinian employees who were left jobless by the move. When SodaStream then set up shop in the Israeli Negev Desert, BDS proponents urged boycotting the company because they see nowhere within modern Israel that was not once Arab land.
"SodaStream is just one of many examples. At a time when anti-Israel boycotts are popping up around the country and internationally, allies of Israel need to find new ways to defend against the evolving threat of economic warfare. That's why, since 2015, more than 25 states, including Florida, have adopted laws or issued executive orders to divest from or prohibit contracts with companies that wage discriminatory economic warfare against Israel," Rubio continued.
"BDS supporters are challenging these state laws in federal court, arguing essentially that private companies have a fundamental right under the First Amendment to government contracts or to investment by public-sector pensions in their company stock," he wrote. "The problem is that there are no such rights. While the First Amendment protects the right of individuals to free speech, it does not protect the right of entities to engage in discriminatory conduct. Moreover, state governments have the right to set contracting and investment policies, including policies that exclude companies engaged in discriminatory commercial- or investment-related conduct targeting Israel."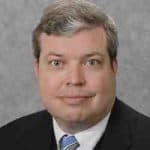 Latest posts by Kevin Derby
(see all)