This week, U.S. Sen. Marco Rubio, R-Fla., the chairman of the U.S. Senate Small Business Committee, weighed in on a new survey from Goldman Sachs stressing the importance of federal monies for small businesses during the coronavirus pandemic.
"The impact of COVID-19 on small businesses and communities all over the world is significant. In our latest survey, 96 percent of those surveyed say it is important for Republicans and Democrats to turn the page on partisan politics and pass bipartisan legislation to provide financial relief for America's small businesses," Goldman Sachs noted. "Consistent with our firm's purpose of advancing sustainable economic growth and financial opportunity, Goldman Sachs is committed to supporting relief efforts, elevating the voices of our small business community to policymakers, and working across sectors on innovative sources of funding."
Rubio weighed in on the "Sinking Lifeboats – Small Businesses Struggle to Stay Afloat While Awaiting Additional Federal Help" survey from Goldman Sachs on Tuesday.
"It is clear that partisan obstruction in Washington is hurting small businesses and their employees all across the country,"  Rubio said. "We could have passed additional federal relief three months ago, but election-year politics got in the way. There are no more excuses. Small businesses are shutting their doors. Employees are losing their jobs. Families are losing their livelihoods. House Democrats need to stop holding them hostage as they press for policies on their wishlist. Congress needs to stop playing partisan games and pass small business relief now."
"The survey details the tough choices small business owners are making while Congress fails to pass additional relief. Overall, the survey shows 28 percent say legislative uncertainty has caused them to consider closing their business and 42 percent have been forced to lay off employees or reduce compensation. The survey found that black businesses have been particularly challenged. Results show that 61 percent of black owners have forgone paying themselves as a result of congressional inactions and 49 percent have been forced to lay off or cut employee compensation," Rubio's office noted.
First elected to the Senate in 2010, Rubio faces the voters in 2022.
Reach Kevin Derby at kevin.derby@floridadaily.com.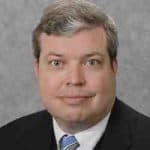 Latest posts by Kevin Derby
(see all)