U.S. Sen. Marco Rubio, R-Fla., continues his push for the U.S. Senate to look at his "red flag" safety proposal, taking to the TV airwaves in Florida to showcase it.
In the aftermath of the mass shootings in El Paso and Dayton this past weekend, earlier this week, Rubio urged U.S. Senate Judiciary Chairman Lindsey Graham, R-SC, and U.S. Sen. Dianne Feinstein, D-Calif., the top Democrat on the committee, to look at his "Extreme Risk Protection Order and Violence Prevention Act" in their next meeting.
Rubio first introduced this bill in March of 2018, following the Marjory Stoneman Douglas High School shooting in Parkland. That same year, Florida implemented its own red flag law, which has provided Florida law enforcement agencies with the ability to carry out more than a thousand risk protection orders.
Appearing on Tampa Bay's Fox 13 this week, Rubio pitched his proposal.
"'Red flag' legislation makes all the sense in the world. Today, if you identify someone as dangerous, you can't do anything about the guns or the weapons they have until they commit a crime," Rubio said before explaining the law in Florida.
"How it works in Florida, is that you have to go before a judge. It can only be a family member, or someone who lives with you, or law enforcement. You have to prove to a judge that this individual is a danger, and you have to meet a certain standard, and then they can issue a court order, which can't be any longer than a year," Rubio said.
The Florida Republican also looked at red flag laws in Texas and Ohio.
"In the case of Parkland back when it happened, in the case of Ohio today, and in the case of Texas, they do not have 'red flag' laws. Meaning you cannot go to court today and remove a gun from someone no matter how many signs they've exhibited," Rubio said.
Rubio weighed in on the shootings on Wednesday.
"As a father, husband, and American, I am as concerned as anyone about the serious epidemic of violence plaguing our nation. Whether this violence is the product of radical jihadists, white supremacists, or personal grievances, too many killers have taken the lives of far too many innocent Americans. We must confront the societal and cultural issues that breed violence," Rubio said.
"Research has shown that the vast majority of these terrorists and killers exhibit clear warning signs before committing these atrocities. That is why I have offered a number of bipartisan proposals to help identify and stop them before they act. I will continue to push for these solutions and support any new law that can prevent these tragedies," he added.
Rubio pointed to his "Extreme Risk Protection Order and Violence Prevention Act" which would offer states incentives to enact red flag laws. Earlier this year, he also brought out the  "Threat Assessment, Prevention, and Safety (TAPS) Act" which would create a federal task force to create a national strategy "to keep communities safe from targeted violence."
Reach Kevin Derby at kevin.derby@floridadaily.com.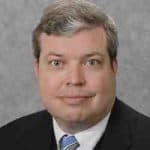 Latest posts by Kevin Derby
(see all)