On Monday night, the U.S. Senate confirmed Judge Amy Coney Barrett to be an associate justice of the U.S. Supreme Court on a near party lines 52-48 vote.
As expected, Florida's two senators–Republicans Marco Rubio and Rick Scott–voted to confirm Barrett.
"Over the last few weeks, Judge Barrett has shown the American people that she is a well-qualified, highly respected nominee, and I look forward to once again supporting her nomination in the U.S. Senate," Rubio said on Monday night. "Despite Democrats' grandstanding and ineffective attacks on Judge Barrett's exemplary qualifications, Catholic faith, and personal character, tonight the Senate will carry out its constitutional role of advice and consent by confirming Judge Barrett to be an Associate Justice of the U.S. Supreme Court. Tonight's vote ensures that the radical left will have to pursue their socialist agenda the way the Founders intended: through the legislative process, not through an activist judiciary."
"The Democrats want judges that are activists who will legislate from the bench. Thankfully, Judge Amy Coney Barrett believes in the proper role of a judge envisioned by the Framers when they designed a three-branch system of government in our Constitution," Scott said. "The Democrats refused to engage in this process and attempted to smear Judge Barrett, because they knew they couldn't question her qualifications. Senate Republicans refused to back down and let the radical left destroy a good person and a great judge. I'm honored to support Judge Barrett's nomination today, and I look forward to her lifelong service as an associate justice of the U.S. Supreme Court."
Democrats from the Sunshine State insisted the GOP rushed through the nomination and promised that voters won't forget as control of the Senate is on the line in the current election.
"Trump, McConnell and the GOP are breaking years of precedent and basic ethical norms to cram another anti-ACA judge onto the Supreme Court eight days before an election," insisted U.S. Rep. Debbie Wasserman Schultz, D-Fla. "Americans won't forget this"
Reach Kevin Derby at kevin.derby@floridadaily.com.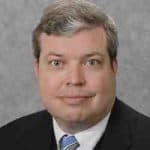 Latest posts by KEVIN DERBY
(see all)