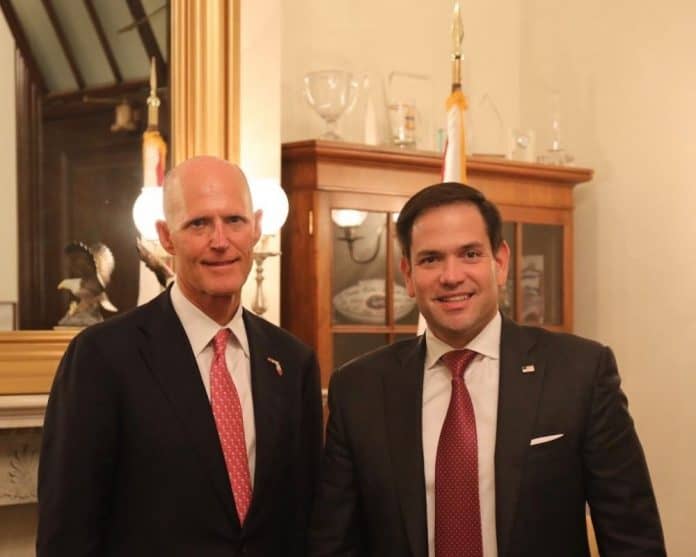 With control of the U.S. Senate at stake in two runoff elections in Georgia, the two Republicans representing Florida in the upper chamber are going to bat for their colleagues from the Peach State.
This week, U.S. Sen. Marco Rubio, R-Fla., joined other Republican senators in throwing their support behind U.S. Sen. Kelly Loeffler's, R-Ga., "Securing Our Elections Act."
"The legislation would help to ensure fair elections and increase criminal penalties for bad actors who attempt to interfere with America's election system, whether that be through illegal and fraudulent ballot harvesting, voter intimidation or identification theft," Rubio's office noted.
"The Securing Our Elections Act will hold accountable those who intentionally attempt to deprive or defraud Americans of a fair and impartial election process by increasing the current penalty of up to five years in prison to five to 15 years and up to a $100,000 fine."
Loeffler introduced the bill in September and Rubio weighed in on it on Tuesday after cosponsoring it.
"Free and fair elections are fundamental to our nation's democratic process," Rubio said. "Americans' confidence in the process is just as important as the outcome and critical to ensuring our 244-year democratic experiment continues to thrive. I'm proud to join Senator Loeffler in supporting this legislation to hold bad actors fully accountable for unlawfully attempting to interfere in our elections."
"The American people deserve transparent, fair and free elections," Loeffler said, offering a tip of the cap to other Republican senators backing the bill. "I'm thankful Senators Tillis, Cotton, Rubio, Johnson and Braun joined this effort to protect the integrity of our elections and ensure that anyone who attempts to interfere in our election process is held accountable. At this critical time, we must take action to ensure every legal vote is counted and our democratic election process is preserved."
The bill is before the U.S. Senate Rules and Administration Committee. U.S. Rep. Mike Kelly, R-Penn., introduced the companion bill in the U.S. House at the end of September.
In the meantime, U.S. Sen. Rick Scott, R-Fla., is running a new TV spot in Georgia, urging voters to back Loeffler and U.S. Sen. David Perdue, R-Ga., by featuring U.S. Senate Minority Leader Chuck Schumer, D-NY, weighing in on what's on the line in January.
"Chuck Shumer said Dems want to take Georgia so they can change America. We know what that means: cutting funding for police, packing the court, Medicare for All, the Green New Deal," Scott insisted on Wednesday. We need to keep Georgia red!"
Earlier this week, Scott was chosen to lead the National Republican Senate Committee (NRSC), taking charge of the GOP's efforts to keep their majority in the chamber. Both Rubio and Scott are potential presidential candidates in 2024.
Reach Kevin Derby at kevin.derby@floridadaily.com.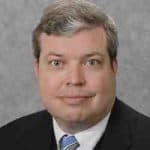 Latest posts by Kevin Derby
(see all)