Florida's two U.S. senators expressed frustration after Democrats in the chamber blocked the Senate from voting on U.S. Sen. Ben Sasse's, R-Neb., "Born-Alive Abortion Survivors Protection Act."
Florida Republican U.S. Sens. Marco Rubio and Rick Scott both cosponsored the bill which Democrats blocked in both chambers on Capitol Hill.
Sasse's office explained the legislation earlier in the month.
"Senator Sasse's Born-Alive Abortion Survivors Protection Act would protect newborns that survive abortions by requiring appropriate care and admission to a hospital," his office noted. "Senator Sasse asked for unanimous consent to pass the legislation. Democrats blocked the request. Sasse's legislation requires that, when an abortion results in the live birth of an infant, health care practitioners must exercise the same degree of professional skill and care to protect the newborn as would be offered to any other child born alive at the same gestational age. It also requires that the living child, after appropriate care has been given, be immediately transported and admitted to a hospital. Currently, federal law does not adequately protect a born child who survives an abortion."
Rubio weighed in on Monday night after enough Senate Democrats blocked cloture on the vote.
"It is unconscionable that protecting innocent, newborn abortion survivors is now a partisan issue," Rubio said. "Every infant that is born alive despite a botched abortion deserves the same proper medical care and treatment that doctors are required to give to other newborns. Today's vote has made it crystal clear to every American that Senate Democrats support the legalization of infanticide and have openly embraced the growing extremism within the Democratic Party."
Scott sounded a similar theme on Monday night.
"Democrats once again decided to put politics above the safety of newborn babies and voted to block a common sense bill that simply requires doctors to provide medical care to all babies born alive. It is shocking that anyone would refuse to take action to protect the most vulnerable among us – and while I'm disappointed, it's now more clear than ever that Democrats are beholden to the extremists in their party. Voting against this bill is tantamount to supporting infanticide. It's extraordinarily sad to see members of the United States Senate take this position," Scott said.
Kevin Derby can be reached at Kevin.Derby@floridadaily.com.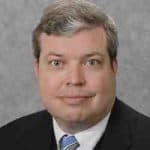 Latest posts by Kevin Derby
(see all)