At the end of last week, U.S. Sen. Marco Rubio, R-Fla., headed to the First Coast to showcase a small business and meet with the president of the University of North Florida (UNF).
Rubio visited Jacksonville on Friday to visit GT AirInject. Earlier this year, Rubio, who chairs the U.S. Senate Small Business and Entrepreneurship Committee, named  GT AirInject as the Senate Small Business of the Week.
"Our small businesses are the driving force behind our economy and communities," Rubio said. "Today, I had the opportunity to tour GT AirInject in Jacksonville. They are a family-owned manufacturer of air injection machines, providing an efficient way to improve soil and lawn maintenance for golf courses and athletic fields around the world."
Rubio also went to UNF to meet with President David Szymanski and student veterans. With the U.S. Defense Department announcing earlier this year that it was going to stop supporting language programs at schools with ties to the Chinese government-run Confucius Institutes, a senator from Florida welcomed applauded Szymanski for taking quick action.
Last year, Rubio wrote UNF, Miami Dade College, the University of South Florida (USF), the University of West Florida (UWF) and Cypress Bay High School on the matter, urging them to close their Confucius Institutes. So far, UNF, USF and UWF have severed ties with their Confucius Institutes.
"President Szymanski did the right thing by closing UNF's Confucius Institute. I hope more schools will follow his example and terminate their agreements with the Communist Chinese government," Rubio said. "I also had the distinct honor of meeting with UNF student veterans and listening to their stories. I have introduced several pieces of legislation to better serve our veterans re-entering civilian life, including the Supporting Veterans in STEM Careers Act and the VET-OPP Act. Spending time with these student veterans, I heard other suggestions for continued reforms."
Now in his second term in the Senate, Rubio faces voters again in 2022.
Reach Kevin Derby at kevin.derby@floridadaily.com.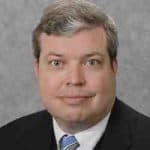 Latest posts by Kevin Derby
(see all)