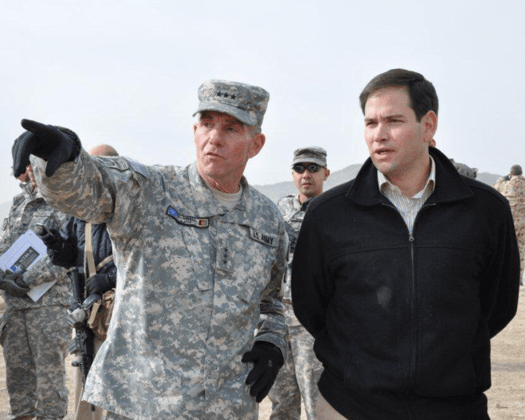 This week, U.S. Sen. Marco Rubio, R-Fla., and U.S. Rep. Ted Deutch, D-Fla., helped bring back the "Libya Stabilization Act".
Deutch, the chairman of the U.S. House North Africa and Middle East Subcommittee, first introduced the bill in October 2019. U.S. Rep. Joe Wilson, R-SC, the top Republican on the subcommittee, U.S. Rep. Ted Lieu, D-Calif., and U.S. Rep. Tom Malinowski, D-NJ, cosponsored the bill which cleared the House on a voice vote back in November.
"Since April 2019, Libya has increasingly endured foreign intervention in an escalating conflict that undermines U.S. interests and regional stability. The war has provided Russia a foothold in North Africa and influence over Libya's energy industry, undermined NATO solidarity and threatened European security, destabilized Libya and the Eastern Mediterranean more broadly, and exacerbated a humanitarian and migrant crisis," Deutch's office noted.
"The Libya Stabilization Act sanctions those who deploy mercenaries, support militias, violate the UN arms embargo, and commit human rights violations in Libya. It also calls on the United States to take a more active role in diplomacy to resolve the conflict; to support humanitarian assistance, democratic governance, civil society, and future elections; and to improve Libya's public sector financial management, specifically of the Central Bank and National Oil Corporation, which are flashpoints between the warring parties," the congressman's office added.
Deutch brought the bill back this week with Wilson, Lieu and continuing to support it.
"In recent months, Libya has experienced a ceasefire and sustained diplomacy that resulted in a new interim government and elections scheduled for later this year. I'm heartened by the Biden Administration's renewed focus on Libya," said Deutch. "However, the path ahead remains difficult. Specifically, progress on securing the withdrawal of foreign weapons, soldiers, and mercenaries from Libya remains elusive. This bill supports humanitarian assistance, future elections, and enforcement of the UN arms embargo – measures that will enhance U.S. diplomacy, reinforce ongoing negotiations, and provide greater peace and opportunity for the Libyan people."
"The conflict in Libya, further fueled by malign outside forces, has taken a huge toll on the region and on the lives of the Libyan people. While the recent ceasefire and upcoming elections offer hope for the future, there is much to be done in the direct aftermath to sustain long-term stability," said Wilson." I am grateful to be a lead co-sponsor of this important bill that supports critical humanitarian aid, election integrity, and consequences for external interference."
"As the United States works to reestablish itself as a global leader after these past four years of neglect on our part, we must take a firm stand against bad actors who have tried to take advantage of regional instability and worsen the humanitarian crisis in Libya," Lieu said. "I'm pleased to partner with Reps. Deutch, Wilson and Malinowski on this bill so we can strengthen our government's role in diplomatic efforts to bring peace to Libya and end this conflict."
"Outside powers are mostly to blame for aggravating and prolonging Libya's post-Qadhafi transition," said Malinowski, who is the vice-chairman of the U.S. House Foreign Affairs Committee. "Rep. Deutch's bill will help to expose and impose consequences for the external meddling responsible for the violence and war crimes in Libya."
The bill was sent to the U.S. House Foreign Affairs; Judiciary; and Financial Services Committees on Tuesday.
Over in the U.S. Senate, Rubio is backing the companion bill from U.S. Sen. Chris Coons, D-Del. Other backers include U.S. Sens. Lindsey Graham, R-SC, and Chris Murphy, D-Ct.
"I'm proud to once again join Senator Coons in re-introducing this important bill which seeks to strengthen U.S. policy towards Libya in support of a peaceful resolution to the ongoing conflict," Rubio said. "It's in our interest, as well as those of our allies and partners, to have a stable and secure Libya. We must continue working to hold accountable and impose serious costs on those who are destabilizing Libya."
"The bipartisan Libya Stabilization Act imposes costs on those seeking to stand in the way of a diplomatic solution in Libya while signaling to parties on the ground that the United States is committed to supporting peace and stability for the Libyan people," said Coons. "Recent progress, facilitated by the United Nations, has led to the creation of an interim government and elections are on track to take place at the end of this year. The United States should be doing all we can to maintain this positive momentum and ensure that foreign meddling or another crisis does not derail the political process."
"I am pleased to be a part of this bipartisan effort to focus on a peaceful solution to the conflict in Libya," said Graham. "Our goal is to prevent the Libyan conflict from spreading and allowing the entire region to become breeding ground for terrorists. I appreciate Senator Coons' hard work and am glad to join him in this effort to end the conflict and promote stability for the Libyan people."
"The war in Libya has plunged the country into a humanitarian crisis and provided a vacuum for extremist groups to operate. A whole host of outside actors have poured in money and weapons to rival groups in the conflict, making it more deadly and even harder to resolve. We need to hold all those that seek to spoil Libya's democratic transition accountable, and support democratic institutions in Libya with funding and high-level diplomacy for them to succeed. I'm glad to support the Libya Stabilization Act that does just that," said Murphy.
Coons' bill was sent to the U.S. Senate Foreign Relations Committee on which Rubio sits.
Reach Kevin Derby at kevin.derby@floridadaily.com.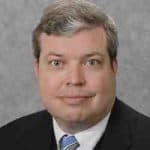 Latest posts by Kevin Derby
(see all)