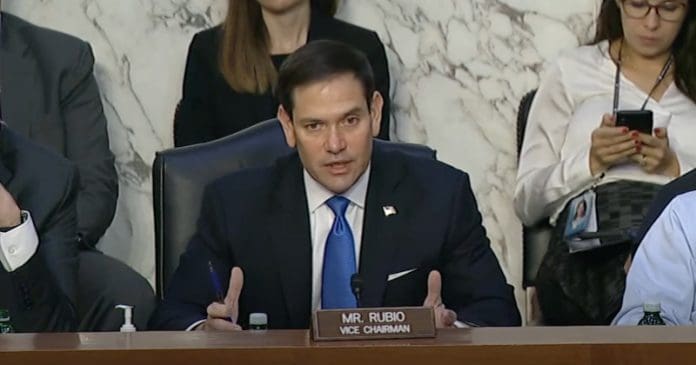 U.S. Sen. Marco Rubio, R-Fla., helped get the "United States-Ecuador Partnership Act" through as part of the National Defense Authorization Act (NDAA) as he offered a warning that China will try to build closer economic ties to that Central American nation.
Introduced by U.S. Senate Bob Menendez, D-NJ, and championed by Rubio and U.S. Sens. Tim Kaine, D-Va., and Jim Risch, R-Idaho, the bill ties the U.S. closer to Ecuador.
"Recognizing Ecuador as a key democratic partner in Latin America, the legislation lays out a comprehensive diplomatic strategy to strengthen U.S.-Ecuador cooperation on issues of mutual interest, including strengthening democratic institutions, promoting inclusive economic growth, supporting conservation initiatives, and expanding capabilities to address corruption, crime, and malign foreign influence. The legislation also authorizes the transfer of two excess Coast Guard vessels to the Government of Ecuador to support the protection of the Galapagos Marine Reserve, deterrence of illegal fishing, and interdiction of narcotics trafficking," Rubio's office noted.
At the end of March, Menendez, the chairman of the U.S. Senate Foreign Relations Committee, steered the bill through that committee. He and Rubio weighed in on the proposal being included in the NDAA at the end of last week.
"With far-left and openly socialist governments dominant in our hemisphere, Ecuador remains one of the few beacons of a pro-American, democratic government. I welcome the passage of this important and bipartisan bill that will enhance our bilateral economic ties, as well as our security initiatives, with Ecuador," said Rubio.
"In the last five years, Ecuador has emerged as a model in Latin America and the Caribbean for its ongoing efforts to strengthen democratic governance and human rights. As Ecuador faces new security challenges, this legislation will expand bilateral cooperation to strengthen the rule of law, inclusive economic growth that benefits all of its citizens, and environmental protections. With the approval of our United States-Ecuador Partnership Act of 2022, and with the help of the vibrant Ecuadorian-American community in New Jersey and across the country, we must continue writing a new chapter of friendship and partnership between the United States and Ecuador grounded in our shared values," said Menendez.
This week, Rubio warned that China is trying to build closer economic ties with Ecuador.
"In the absence of alternative investment opportunities with the United States, Ecuador plans to sign a free trade agreement with the People's Republic of China. Such an agreement, expected this month, would provide the Chinese Communist Party with increased influence in Ecuador, a valued U.S. ally," Rubio's office insisted on Monday.
Rubio sent a letter to Scott Nathan, the CEO of the U.S. International Development Finance Corporation (DFC), on the matter.
"While the Biden administration continues to assert that the U.S. is the 'partner of choice' for Ecuador and other Latin American countries, governments and civil society in the region bemoan the lack of American-led, and other Western alternatives, to the Chinese Communist Party's (CCP) current and future investments," Rubio wrote.
"I urge you to work with the Ecuadorian government to identify strategic sectors of the Ecuadorian economy, such as telecommunications, infrastructure, energy, and mining, so that Ecuador has options, other than CCP-backed entities, for investment in these areas. Doing so would not only safeguard Ecuador from the CCP's expanding global network of mass oppression, but provide new opportunities for American workers and businesses," he added.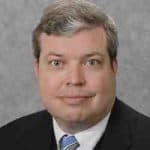 Latest posts by Kevin Derby
(see all)