U.S. Sen. Marco Rubio, R-Fla., wants answers from the Federal Emergency Management Agency (FEMA) about debris removal as Northwest Florida continues to recover from Hurricane Michael which hit the region in October.
This week, Rubio wrote Acting FEMA Administrator Peter Gaynor and urged him to approve more applications for debris removal on private property.
"As you know, recovery efforts following Hurricane Michael have been extremely difficult for Northwest Floridians, and the federal government must work with local communities in response to the unprecedented devastation," Rubio wrote Gaynor on Tuesday. "One area that continues to affect the health and safety of residents in the Panhandle is private property debris removal. While I am grateful for the Federal Emergency Management Agency (FEMA) agreeing to extend the program for 60 days, I write to express concern with regard to the high rate of denials of applications for assistance. Communities continue to struggle with the large amount of debris from private property, and local officials indicate that this poses a significant health and safety threat to the public-at-large. Thus, I request for FEMA to work with localities to swiftly reconsider, and approve, applications for private property debris removal.
"With the debris posing an increased threat for wildfires, it is critical that FEMA takes into account the extraordinary circumstances our communities face, and work with local officials to protect the public health and safety of residents. The longer we wait for debris to be removed, the greater that threat increases for unsafe and unsanitary conditions for remaining survivors. Thus, I respectfully request you work with state and local communities to consider and approve these applications in a timely manner," Rubio added. "Thank you for your attention to this matter."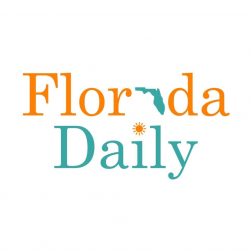 Latest posts by Florida Daily
(see all)