With U.S. Sec. of State Mike Pompeo meeting with Egyptian President Abdel Fattah al-Sisi  this week, U.S. Sen. Marco Rubio, R-Fla., is insisting that the U.S. needs to raise "key issues and concerns" with him.
From his perch on the U.S. Senate Foreign Relations Committee, Rubio teamed up with U.S. Sen. Bob Menendez, D-NJ, to round up senators to send a letter to Pompeo.
"There is strong, bipartisan support in Congress for a security partnership with Egypt that addresses our shared challenges and twenty-first century threats," wrote the senators. "A strong and sustainable U.S.-Egypt strategic partnership is vital for both countries but it requires Egypt to make a tangible effort to make those reforms. We welcome President Sisi's visit during this critical time and encourage a frank and open dialogue with our strategic partner."
The senators expressed "strong concern over the ongoing detention of American citizens by the Egyptian government, Egypt's deepening relationship with the Kremlin including the reported purchase of Russian fighter jets, and the concerning erosion of political and worsening human rights in recent years" and "commended President Sisi for Egypt's adherence to the peace treaty with Israel."
More than a dozen other senators joined Rubio and Menendez on the letter including U.S. Sen. Mitt Romney, R-Mass., U.S. Sen. Chris Booker, D-NJ, U.S. Sen. Tim Kaine, D-Va., and U.S. Sen. Cory Gardner, R-Col.
Kevin Derby can be reached at Kevin.Derby@floridadaily.com.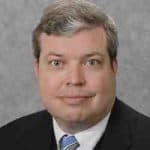 Latest posts by Kevin Derby
(see all)