 U.S. Rep. Vern Buchanan, R-Fla., has drawn a prominent challenger in state Rep. Margaret Good, D-Sarasota.
Good announced on Monday that she was running against Buchanan who was first elected to Congress back in 2006.
"I first ran for office because our community has real issues that are not being addressed.  From water quality to public education to health care, we deserve better," Good said. "I'm running for Congress to serve the people of Florida, and we must look beyond three-word slogans and rise above divisive rhetoric to solve our challenges and create a better future. To get the results we need, we must change the kind of people we send to Washington. We need a representative who will listen to people, work hard, and do the right thing, even when it means working with those you don't always agree with or standing up to your own party."
Good has tangled with the Buchanan family before. Early last year, she flipped a state House seat representing parts of Sarasota County by beating James Buchanan, the congressman's son, in a special election.
JoAnne Devries, the chairwoman of the Sarasota County Democratic Party, said Good will take what she learned from her state House wins to the campaign trail as she runs for Congress.
"What helped Margaret Good win both her special election and reelection to the Florida House was a grassroots-driven field program and a first-class fundraising performance that met, understood, and listened to voters throughout her district. I'm confident she will bring the same tenacity to this congressional campaign," Devries said.
But Vern Buchanan will be no easy target. The district, which includes all of Manatee County and parts of Hillsborough and Sarasota Counties, leans Republican. Donald Trump took 53.2 percent here in 2016 while Hillary Clinton pulled 42.5 percent in the district. Republicans make up 41 percent of the district while 32 percent are registered Democrats–meaning Good has to do very well with the 27 percent of voters outside the major parties. Last year, a good election cycle for Democrats, Buchanan held off Democrat David Shapiro, beating him 55 percent to 45 percent and the Republican did even better in 2014 and 2016.
Reach Kevin Derby at kevin.derby@floridadaily.com.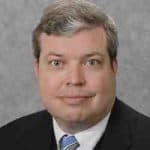 Latest posts by Kevin Derby
(see all)