Two Democrats in the state House–Rep. Margaret Good of Sarasota and Rep. Joy Goff-Marcil of Maitland–have teamed up with state Sen. Keith Perry, R-Gainesville, to create a new license plate to showcase the solar industry in the Sunshine State.
Good, who is looking to challenge U.S. Rep. Vern Buchanan, R-Fla., next year, and Goff-Marcil are backing a proposal to create a "Powered by the Sun" license plate which will fund "internships and apprenticeships for clean energy careers, particularly training programs for veterans" and "will also be used to install solar panels on veterans' facilities, lowering operating costs."
On Wednesday, Good weighed in on the proposal.
"Solar is the future of Florida; we are the sunshine state and we must begin harnessing that sunshine to provide for our energy needs. It's good for business and it's good for our environment," said Good. "This bill provides funding for training programs that will train Floridians to meet the demand."
"This initiative is about good jobs, clean energy, and moving Florida forward as a leader in these areas," said Goff-Marcil. "Florida has the potential to be a worldwide leader in solar energy and I'm excited to break through party lines to see this potential become a reality. This is an effort to power our state by empowering working Floridians."
The two Democrats noted the solar industry continues to grow in Florida even as jobs in the industry fell 3.2 percent across the nation last year. In 2018, Florida saw almost 1,770 new jobs in solar, a 21 percent growth over the year before.
Reach Kevin Derby at kevin.derby@floridadaily.com.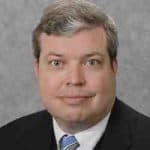 Latest posts by Kevin Derby
(see all)