With Thursday marking the 108th National Day of Taiwan, a congressman from the Sunshine State called on the U.S. to remain a "strong ally" of that nation which is threatened by communist China.
U.S. Rep. Mario Diaz-Balart, R-Fla., is one of the four co-chairs of the Congressional Taiwan Caucus. With around 140 members, it ranks as one of the largest caucuses on Capitol Hill. Other co-chairs include U.S. Rep. Albio Sires, D-NJ, U.S. Rep. Gerry Connolly, D-Va., and U.S. Rep. Steve Chabot, R-Ohio.
The four co-chairs released a statement on Thursday, doubling down on their support of Taiwan.
As co-chairs of the Congressional Taiwan Caucus, we send our best wishes to the people of Taiwan as they celebrate the 108th National Day of the Republic of China (Taiwan)," they said. "This year marks a special milestone in the close friendship shared by the United States and Taiwan – the 40th anniversary of the Taiwan Relations Act (TRA). Our countries share many core values including a commitment to democracy, human rights, and the rule of law. The relationship between the U.S. and Taiwan has benefited the global community and is critical to prosperity in the region. The Taiwan Relations Act has facilitated decades of economic, security, and trade relations. Taiwan is the United States' 11th largest trading partner and one of the largest markets for American agricultural products.  In September 2019, Taiwan sent an Agricultural Trade Goodwill Mission to visit Washington D.C. and 11 other states to sign letters of intent with related U.S. exporters sealing its purchase of U.S. soybean, corn, wheat, and meat worth about $3.7 billion dollars in the next two years. Our close partnership is key to the prosperity of both the United States and Taiwan.
"As Taiwan faces direct and increasing challenges to its democracy and security, it is important that the United States remain a strong ally. All four co-chairs cosponsored a resolution reaffirming the importance of the TRA and our bilateral relationship, and supported its unanimous passage by the House of Representatives earlier this year," they added.  "It is an honor to serve as co-chairs of the Congressional Taiwan Caucus and to celebrate Taiwan's thriving democracy. Congratulations again to the people of Taiwan on your 108th National Day."
Besides Diaz-Balart, other members of the caucus from the Florida delegation include Democrat U.S. Reps. Ted Deutch, Alcee Hastings, Debbie Wassmerman Schultz and Frederica Wilson and Republican U.S. Reps. Gus Bilirakis and Ted Yoho. Leading Republicans on the U.S. House Asia and the Pacific Subcommittee, Yoho ranks as one of Taiwan's top supporters on Capitol Hill.
Reach Kevin Derby at kevin.derby@floridadaily.com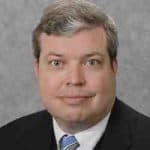 Latest posts by Kevin Derby
(see all)