 The American Traffic Safety Services Association (ATSSA) recognized a Republican congressman from Florida for his work on roadways safety.
The ATSSA honored U.S. Rep. Mario Diaz-Balart, R-Fla., with its annual "Roadway Safety Champion Award" on Thursday. Diaz-Balart leads Republicans on the U.S. House Transportation and Housing and Urban Development (THUD) Appropriations Subcommittee.
"I am humbled and grateful to be the recipient of the 2019 Roadway Safety Champion Award," Diaz-Balart said. "As ranking member, and the former chairman, of the Transportation, Housing and Urban Development (THUD) subcommittee, I have worked to allocate millions of federal dollars for roadway safety and infrastructure. Just this year, I helped secure $190 million for the National Highway Traffic Safety Administration (NHTSA), which was almost $40 million above the request level. An additional $14 million was included specifically for highway safety programs within our communities. With the ongoing advocacy and support of organizations such as the American Traffic Safety Services Association, we can ensure our nation's roadways remain at the forefront of safety innovation."
ATSSA's Vice President of Government Relations Nate Smith offer Diaz-Balart a tip of the cap.
"Rep. Mario Diaz-Balart's leadership in championing roadway safety infrastructure policies and investments is critical to achieving ATSSA's goal of eliminating deaths and serious injuries on roadways across the United States," Smith said on Friday. "His participation on the THUD Subcommittee has clearly demonstrated his dedication to roadway safety. We look forward to continuing to work with the congressman in the years to come to ensure our roads are safe and that the men, women and children who leave their homes each day arrive home alive."
Kevin Derby can be reached at Kevin.Derby@floridadaily.com.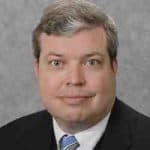 Latest posts by Kevin Derby
(see all)