Last week, U.S. Rep. Mario Diaz-Balart, R-Fla., submitted the lyrics of "Patria y Vida" to the Congressional Record.
"Patria y Vida is more than a song. It is an anthem, a beacon of hope for the Cuban people. By adding these lyrics to the Congressional Record, Diaz-Balart ensures that this anthem of freedom is immortalized and preserved for generations to come," the congressman's office noted.
"Madam Speaker, I rise today in honor of the anthem of freedom, 'Patria y Vida' (Homeland and Life), which became a mantra for thousands of Cubans who took to the streets to protest the brutal and murderous Cuban dictatorship," Diaz-Balart said on the House floor. "The song is a collaboration between Cuban musicians in exile and on the island who have come together in opposition to the regime, and who together are demanding freedom of expression and respect for human rights. The co-authors are Yotuel Romero, Beatriz Luengo, Maykel Osorbo, Eliecer Marquez Duany 'El Funky,' Descemer Bueno, Alexander Delgado and Randy Malcom. On November 18, 2021, 'Patria y Vida' received two Grammy awards, Song of the Year and Best Urban Song, at the 22nd Annual Latin Grammy Awards.
"Today, one of the co-authors of 'Patria y Vida,' Maykel Castillo Pérez (commonly known as Maykel Osorbo), and Luis Manuel Otero Alcántara of the San Isidro Movement who appears in the music video, remain incarcerated in maximum security prisons in Cuba for simply participating in this song and speaking out against oppression. Another co-author, Eliecer Marquez Duany 'El Funky,' was sent into exile after being held on house arrest. These courageous artists suffer simply for voicing the fundamental freedoms that are the inherent rights of every person. They, and so many others in Cuba, have risked everything for freedom," the congressman continued.
"Madam Speaker, the Cuban people will be free. Toward that goal, I am honored to highlight the importance of a song that has become an anthem for a movement, and for so many Cubans who are demanding freedom on the island. I ask my colleagues to join me in supporting this noble cause, in demanding that all political prisoners are released, basic rights to expression, assembly, and belief are respected, and free, fair and multiparty elections are scheduled," he concluded.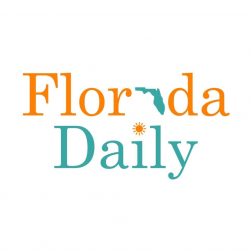 Latest posts by Florida Daily
(see all)