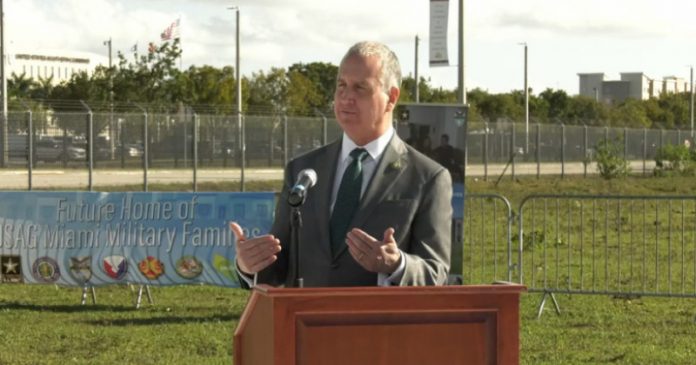 U.S. Rep. Mario Diaz-Balart, R-Fla., is taking over as the lead sponsor of the EAGLES Act to reauthorize the Secret Service's National Threat Assessment Center (NTAC) and have it do more with school safety.
The EAGLES Act was named after the mascot of Marjory Stoneman Douglas High School in Parkland where a school shooting took place in 2018, leaving 17 people dead.
In recent years, then U.S. Rep. Ted Deutch, D-Fla., championed the legislation in the U.S. House with the support of Diaz-Balart, R-Fla., U.S. Sen. Chuck Grassley, R-Iowa, introduced the proposal in the U.S. Senate with the support of U.S. Sens. Marco Rubio, R-Fla., Rick Scott, R-Fla., Susan Collins, R-Maine, Catherine Cortez Masto, D-Nev., Maggie Hassan, D-NH, and Joe Manchin, D-WV. Deutch resigned from Congress last year to take over as CEO of the American Jewish Committee (AJC).
"The U.S. Secret Service's National Threat Assessment Center (NTAC) was created in 1998 to develop evidence-based indicators for various types of targeted violence, including school violence. NTAC's findings can then be used to develop best practices and training to prevent future acts of violence. Since 2002, Secret Service has conducted hundreds of training operations to more than 198,000 school administrators, teachers, counselors, mental health professionals, school resource officers and other public safety partners. The EAGLES Act reauthorizes and expands NTAC, allowing it to scale its threat assessment operations, with a particular focus on school safety," Deutch's office noted when he brought out the bill in 2021.
"The bill establishes a national program on targeted school violence prevention and provides additional resources to expand research and training on a national scale. Through the bill's school safety initiative, the NTAC will coordinate trainings and plans with the Department of Justice and Department of Education. The bill also requires Secret Service to provide periodic progress reports to Congress," the congressman's office added.
Diaz-Balart has taken over as the sponsor of the bill with U.S. Rep. Jarrod Moskowtiz, D-Fla., who was elected to replace Deutch, as the main co-sponsor.
"On the fifth anniversary of the tragic, senseless act of violence at Marjory Stoneman Douglas High School, that took the lives of 17 innocent individuals, I continue to pray for all those that experienced that horrific attack," said Diaz-Balart when he introduce the bill this week. "Sadly, after Parkland, these targeted attacks have become more common. As we have learned, threat assessments and early intervention are proven and effective ways to prevent violent conduct, and Congress must ensure that all communities are equipped with the tools to identify and respond to any and all threats. The EAGLES Act is a crucial step toward protecting our communities, schools, workplaces, and houses of worship by ensuring that they have the knowledge and resources to identify and respond to potential acts of targeted violence. I am proud to reintroduce this crucial bill and remain optimistic that it can soon become law."
"Five years ago, our community was rocked to its core by school violence. We must do everything in our power to leverage our best resources to keep our kids safe," said Moskowitz. "By building on the Secret Service's National Threat Assessment Center model, schools and community leaders can receive trainings on how to prevent and respond to violence. By naming the legislation the Eagles Act, we will always remember the 17 lives lost at Marjory Stoneman Douglas High School and the importance of preventing future school tragedies."
Diaz-Balart's bill was sent to the U.S. House Judiciary and the Education and the Workforce Committees.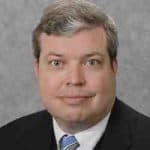 Latest posts by Kevin Derby
(see all)