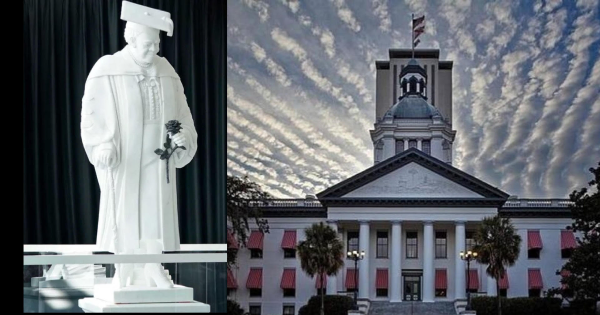 This week, the statue of Dr. Mary McLeod Bethune which will represent Florida in Statuary Hall in the Capitol was unveiled at an event in Daytona Beach.
U.S. Reps. Kathy Castor, D-Fla., and Michael Waltz, R-Fla., were at the event. So were sculptor Nilda Comas, Daytona Beach Mayor Derrick Henry, Bethune-Cookman University (BCU) President Hiram Powell, Florida Secr. of State Laurel Lee, state Sen. Perry Thurston, D-Ft. Lauderdale, Florida Cultural Affairs Director Sandy Shaughnessy and U.S. Capitol Historical Society President and CEO Jane Campbell.
"Dr. Mary McLeod Bethune is an outstanding representative of the state of Florida," said Castor. "The long-awaited arrival of Florida's newest statue in the United States Capitol is now on track for early 2022 after her visit to Daytona Beach where she founded Bethune-Cookman University and embarked on her impactful career on equal rights, education, the advancement of veterans and so much more. I am grateful to the many friends who I've worked alongside for years in order to reach this momentous moment. Dr. Bethune embodies the very best of the Sunshine State – Floridians and all Americans can take great pride in being represented by the great educator and civil rights icon. This exhibit in Daytona Beach – Dr. Bethune's home and the home of Bethune-Cookman University – provides an important and special opportunity to learn about Dr. Bethune's life, and I am glad that she is being rightfully recognized here in Florida before she travels to her place of honor and recognition by all of America in the U.S. Capitol."
"Dr. Mary McLeod Bethune was a hero of Daytona and trailblazer who dedicated her life to fighting for equal opportunity through education," noted Waltz. "Amazing to see her statue completed and I can't wait to see it represent Florida in the U.S. Capitol!"
The statue of Bethune replaces a statue of Confederate Gen. Edmund Kirby Smith. In 2016, the Florida Legislature passed a bill which then Gov. Rick Scott signed into law calling on the state to find someone to honor instead of Kirby Smith.
Back in June 2015, Castor called for removing the statue of the Confederate general and suggested replacing it with Bethune or another Floridian.
"Leaders such as Mary McLeod Bethune, Marjory Stoneman Douglas, and many others have made more lasting and positive contributions to our great state," Castor said. "Several states have recently revisited the historical representation of their statues in the Capitol and it is time for Florida to do the same."
In 2019, Gov. Ron DeSantis sent a letter to the Architect of the U.S. Capitol requesting to remove the statue of Kirby Smith and replace it with one of Bethune.
"Florida is proud to commemorate the 144th anniversary of Dr. Mary McLeod Bethune's birthday by sending our state's formal request to place her statue in National Statuary Hall, making her the first African American to have a state-commissioned statue," said DeSantis in July 2019. "Dr. Mary McLeod Bethune was an influential educator, leader and civil rights activist who became one of Florida's and our nation's most influential leaders. Dr. McLeod Bethune's statue will represent the best of who we are as Floridians to visitors from around the world in our nation's capitol. Her legacy endures and will continue to inspire future generations."
The other statue representing Florida in Statuary Hall is Dr. John Gorrie who lived in Apalachicola during the 1800s and who is considered the father of air conditioning.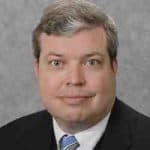 Latest posts by Kevin Derby
(see all)