A congressman from the Sunshine State wants the U.S. Department of Justice (DOH) to have a new section focused on animal cruelty crimes.
U.S. Rep. Matt Gaetz, R-Fla., is one of the top backers of U.S. Rep. Joe Neguse's, D-Col., "Animal Cruelty Enforcement (ACE) Act."
According to Neguse's office, the bill "would establish a dedicated Animal Cruelty Crimes Division at the Department of Justice to aid in the investigation, enforcement, and prosecution of felony animal cruelty crimes."
Neguse introduced the bill last at the end of last week with Gaetz as a cosponsor. Other original backers of the proposal include U.S. Rep. Buddy Carter, R-Ga., and U.S. Rep. Steve Cohen, D-Tenn. U.S. Rep. Paul Tonko, D-NY, threw his support behind the bill earlier this week.
"Proper enforcement of animal cruelty laws will protect animal welfare and help keep each of our communities safe from the violence often linked to these crimes," said Neguse. "For too long the Department of Justice has missed the mark on providing timely and efficient prosecutions. The Animal Cruelty Enforcement Act, which I am proud to introduce today, seeks to right this by providing the necessary resources and staffing for efficient enforcement of these laws, so animals and communities alike are protected and justice is served."
"I am proud to join Mr. Neguse and my colleagues on both sides of the aisle to introduce the ACE Act, an important step forward in the fight against animal cruelty," said Gaetz. "This bipartisan, bicameral bill will help protect animals and bring bad actors to justice nationwide, and I look forward to its swift passage."
"I'm proud to support the Animal Cruelty Enforcement Act. Intentionally inflicting harm to defenseless animals, including through competitive dog fighting and other inhumane practices, has no place in civilized society. Enforcement of measures already on the books is critical to ending these barbaric practices, which is what this measure aims to do," said Cohen.
"Congress has made important strides to prevent animal cruelty recently," said Carter. "Now, we need to ensure the laws are enforced. This legislation will provide the resources necessary to combat animal-fighting and other barbaric practices. I thank my colleagues for the bipartisan work on this bill."
"If there is one thing all Americans agree on, it's that strong enforcement is needed to address heinous acts of cruelty like animal fighting where spectators bet on animals that are forced to fight to their deaths, and crush videos where innocent animals are tortured for fetishes. Congress has passed a number of laws to protect animals from cruelty, but these laws are only effective if enforced," said Holly Gann, the director of dederal affairs for Animal Wellness Foundation and Animal Wellness Action, in support of the proposal.
This isn't the first time that Neguse and Gaetz have teamed up on animal cruelty issues. Earlier this summer, they worked together to add amendments to a House appropriations measure to send $1 million to the U.S. Department of Agriculture's  Office of the Inspector General and backing another $1 million to DOJ so both federal departments can enforce animal cruelty laws.
The bill was sent to the U.S. House Judiciary Committee at the end of last week. So far, there is no companion measure over in the U.S. Senate.
Reach Kevin Derby at kevin.derby@floridadaily.com.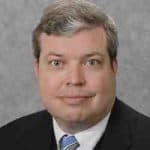 Latest posts by Kevin Derby
(see all)