 This week, U.S. Rep. Matt Gaetz, R-Fla., introduced legislation to designate a United States Postal Service (USPS) facility in Niceville, Florida, as the ''Doolittle Raiders Post Office Building."
Gaetz introduced the ''Doolittle Raiders Post Office Building" bill this week in commemoration of the 79th anniversary of the Doolittle Raid during World War II.
The USPS Niceville facility is located at 90 Palm Boulevard North. Specifically, this Niceville Post Office was chosen for its close proximity to Eglin Air Force Base, which was the location the Doolittle Raiders used to train and fly specially modified B-25 bombers off an aircraft carrier in preparation for this unprecedented undertaking.
"The Doolittle Raiders provided a vital boost to American morale at the very beginning of the Second World War. I look forward to the passage of this bill in the United States Congress and the important recognition of the Doolittle Raiders," said Gaetz.
The attack on Pearl Harbor claimed the lives of over 2,400 Americans and badly damaged the U.S. Pacific Fleet. The following day, the U.S. declared war on Japan. Under the command of Lieutenant Colonel James Doolittle, the "Doolittle Raiders," consisting of 80 volunteer airmen, departed the USS Hornet on April 18, 1942, and became the first Americans to successfully strike the Japanese archipelago during World War II.
The bill has the support of U.S. Reps. Gus Bilirakis, R-Fla., Mario Diaz-Balart, R-Fla., Scott Franklin, R-Fla., Al Lawson, D-Fla., Brian Mast, R-Fla., Stephanie Murphy, D-Fla., Bill Posey, R-Fla., John Rutherford, R-Fla., and Maria Elvira Salazar, R-Fla. Gaetz's proposal was sent to the U.S. House Oversight and Reform Committee on Tuesday.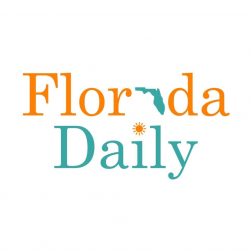 Latest posts by Florida Daily
(see all)