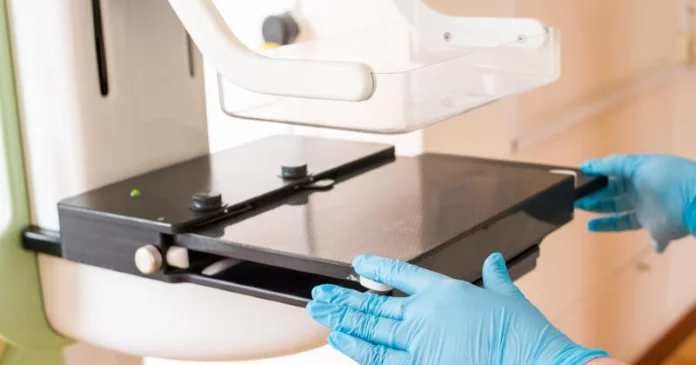 The pandemic's impacts on cancer care are becoming clearer and clearer by the day.‭ ‬While screenings have been halted or postponed,‭ ‬cancer has not gone away.‭ ‬We're actively seeing an uptake in breast cancer diagnosis after screening‭ – ‬a likely indicator of higher late-stage diagnosis.‭ ‬Now,‭ ‬two years in,‭ ‬cancer screening rates still fall below historical baselines. Catching up on missed cancer screenings has been an incredible challenge for our healthcare system.
This is a scary reality for those of us in cancer care.
Year after year,‭ ‬lawmakers in Florida have dedicated recurring funding to the Mary Brogan Breast and Cervical Cancer Early Detection Program.‭ ‬As a long-time cancer advocate and executive in the public health space,‭ ‬I've advocated for such funding and have been encouraged by this consistent support by lawmakers on both sides of the aisle.‭
The state House and state Senate have sustained their commitment to saving lives from cancer by including the funding as a priority in both their budgets.‭
Still,‭ ‬the times we're in today demand lawmakers build on their promises.‭ ‬The need for lifesaving services through Mary Brogan has increased as the pandemic has changed the healthcare landscape as we know it.‭ ‬Costs and access have always been the leading barriers to screenings and the financial impact of the pandemic on families has exacerbated this truth.‭
Experts predict that women in states like ours that have yet to increase Medicaid eligibility will see an increase in eligible women for programs like Mary Brogan.‭
We've talked about the importance of early screenings and the effect of the pandemic on this,‭ ‬but what hasn't been talked about enough is how,‭ ‬through public policy,‭ ‬we can raise screening rates by removing these long-standing barriers to care that have worsened as a result of the pandemic.‭
As legislators prepare for conference to determine a final budget,‭ ‬fully funding our state screening programs should be top of mind.‭ ‬They haven't only been a lifesaver for so many women,‭ ‬but their mass potential to reach even more Floridians at this pivotal moment is crucial.‭
At the onset of the pandemic,‭ ‬mammography screening rates fell‭ ‬87 percent.‭ ‬Shocking data like this deserves significantly more attention‭ – ‬and funds.‭
As health executives and workers like myself continue to quantify and confirm some of our most dreaded fears from the pandemic,‭ ‬it's my hope lawmakers take the opportunity given with the‭ ‬$4‭ ‬billion budget surplus to fully fund the lifesaving program.‭
This month,‭ ‬we'll all spend a little extra time reflecting on the pandemic's impacts as we mark another year of the public health crisis in the U.S.‭ ‬Let us look back and know a public policy solution provided the support we needed to alter our state's course in the fight against cancer and save lives.‭
Maureen Mann is the chair of the national board of the American Cancer Society Cancer Action Network and vice president with the Lynn Cancer Institute and Lynn Women's Health and Wellness Institute at Baptist Health South Florida's Boca Raton Regional Hospital.
Latest posts by Guest Columnist
(see all)