Members of the Florida congressional delegation from both sides of the aisle weighed in on Gov. Ricardo Rosselló, NPP-PR, announcing that he would resign next week–and nobody seemed sad to see him leave.
Facing massive protests in Puerto Rico after reports that he and his close allies engaged in online chats which included jokes about Hurricane Maria, attacks on his opponents and language targeting the LGBT community and women, Rosselló announced he was going to step down on August 2.
U.S. Sen. Marco Rubio, R-Fla., offered his take on the resignation on Wednesday night.
"Ricardo Rosselló's resignation is an opportunity for Puerto Rico to emerge from this nightmare," Rubio said. "Now, we must turn the page and recommit to working on behalf of Puerto Ricans to ensure the people on the island do not suffer the consequences of the unacceptable actions by corrupt politicians."
For his part, U.S. Sen. Rick Scott, R-Fla., said he was glad Rosselló was calling it quits.
"My focus is on the families of Puerto Rico," Scott said. "I vowed to be their voice in the United States Senate and that will never change. I'm glad Governor Rosselló finally made the decision to resign. The conduct from the island's leadership has been unacceptable. Today, Puerto Rico has the opportunity to move forward with new leadership. My hope and my prayer is that the new leaders focus on improving the lives of Puerto Rican families and rebuilding trust by creating jobs, improving education and enhancing security. I will always stand with the families of Puerto Rico and do everything I can in the United States Senate to fight for them."
With the continued growth of the Puerto Rican population in Central Florida, U.S. Rep. Darren Soto, D-Fla., has been one of the chief political beneficiaries. Soto, the first member of the Florida congressional delegation of Puerto Rican descent, sits on the U.S. House Natural Resources Committee which has jurisdiction over Puerto Rico, and he cheered the governor's resignation and the protests which helped make it happen.
"My fellow Puerto Ricans have shown dignity and an unwavering spirit of resilience," Soto said. "Boricuas had every right to be outraged with their government: from PROMESA and the insurmountable debt crisis, to the incompetence in handling the aftermath of Hurricane Maria, to now evidence of massive corruption. On top of that, the disgraceful chat scandal caused many, myself included, to lose faith in the Rosselló administration.
"Today's resignation is key to begin to restore confidence," Soto added. "Now we must move forward for the good of Puerto Rico. We know the problems on the island are not solved with the removal of one person. We must continue to fight for already allocated disaster relief funds, pass PROMESA reform, promote job growth, and fix the struggling healthcare system.
"I look forward to working with Puerto Rico's new governor on these visionary goals. Our focus now must be to fix the Medicaid crisis by passing our Territories Healthcare Improvement Act, critical legislation that will deliver $12 billion over the next 4 years, provide new integrity safeguards, and mostly importantly save lives," Soto continued. "Looking to the future, it is evident the current system of governance is not working. Congress has been complicit for more than a century in breaching Puerto Ricans' dignified citizenship. Without full representation in Congress as a state, without a voice to elect their president, without equal access to federal resources for healthcare and other critical areas, Puerto Ricans will unjustly remain in this vicious cycle of disenfranchisement. In order for Puerto Rico to truly prosper going forward, we must change the systematic denial of civil rights for the millions of American citizens living on the island."
Reach Kevin Derby at kevin.derby@floridadaily.com.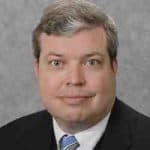 Latest posts by Kevin Derby
(see all)