U.S. Rep. Michael Waltz, R-Fla., an Afghanistan veteran and the first Green Beret to serve in Congress, is backing a proposal to offer Special Immigrant Visas (SIV) for Iraqis and Afghans who helped the U.S. efforts in those nations as translators.
Waltz announced on Tuesday that he was backing the "Afghan Allies Protection Act" which would "authorize 4,000 new Special Immigrant Visas (SIVs) and require the State Department to report to Congress on the obstacles for processing Iraqi and Afghan translator visas efficiently."
The bill has support from both sides of the aisle with U.S. Reps. Earl Blumenauer, D-Oreg., Adam Kinzinger, R-Ill., Seth Moulton, D-Mass., and Steve Stivers, R-Ohio, backing it. Blumenauer introduced the bill which has almost 30 cosponors including U.S. Rep. Alcee Hastings, D-Fla., U.S. Rep. Brian Mast, R-Fla., and Waltz.
"Afghan translators are vital allies in our missions in the Middle East," Waltz said on Tuesday. "These are people who not only stood and fought with us – they died with us protecting the United States. Unfortunately, translators are far too often victimized and endangered as a result of their service while waiting for their visas. This legislation ensures visas are available to bring our allies and their families to safety."
Waltz's office stressed the important role these translators played–and the congressman's connection with one of them.
"Since 2002, the U.S. government has employed thousands of Afghan and Iraqi allies to serve alongside U.S. troops, diplomats and other government employees. Unfortunately, these allies have become targets of anti-American persecution and violence as a result of their service," Waltz's office noted. "Waltz worked with an Afghan interpreter in 2005 and 2006 who, years later, was followed from a U.S. military base to his home. Terrorists dragged him and his family members outside their house and beheaded them for working with U.S. forces."
"It has been said, that 'to be a friend is fatal.' Our Afghan allies put this fact aside in service to our courageous military and our country," said Blumenauer. "In return, we promised them safety and a new life in the United States. We must keep our promise to our allies. This legislation is imperative to the lives of these translators, the safety of our troops abroad and our international standing of being true to our word."
"For years, we have fought for the Special Immigrant Visa program to ensure protections for those who risked their lives to protect American men and women. Because of their service to the U.S., these individuals and their families have been targeted by the Taliban and terror groups," said Kinzinger. "This legislation is important to our allies and our code of honor. We made a promise to the men and women who served with us on the battlefield and we must uphold that promise to leave no one behind."
"Translators saved American lives and risked their own for the freedoms that they saw in our country and so desperately wanted to bring theirs," said Moulton who is part of the crowded field of candidates running for the Democratic presidential nomination. "They deserve our country's gratitude, new opportunities and most of all the safety that only comes from living within our borders. It's up to Congress to make it happen by approving these visas."
"During my time deployed as part of Operation Iraqi Freedom, I worked with many foreign allies who were critical to the success of our mission and who put their lives and the lives of their families on the line to serve alongside us," Stivers said. "They did not turn their backs on us, and we cannot turn our backs on them.  This bill is not about politics, it is just the right thing to do."
"Though the Iraqi SIV program ceased accepting applications in 2014, the Afghan SIV program continues today. The Fiscal Year 2019 Omnibus bill authorized 3,500 SIVs but the backlog continues to grow, topping 20,000 Afghans this year," Waltz's office noted.
For his part, the Northeast Florida Republican said the number of SIVs offered to these translators should be expanded.
"If we authorize more visas, we can properly thank these allies for their service," Waltz said.
The bill was sent to the U.S. House Judiciary Committee last week. So far, there is no companion bill over in the U.S. Senate.
Kevin Derby can be reached at Kevin.Derby@floridadaily.com.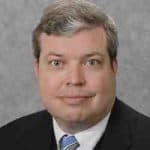 Latest posts by Kevin Derby
(see all)