 This week, U.S. Rep. Michael Waltz, R-Fla., introduced the "SBP Open Enrollment for Service-Disabled Veterans Act."
The bill would "allow for an open re-enrollment for the nearly 1,600 veterans who withdrew from the Survivor Benefit Plan (SBP) prior to the repeal of the 'Widow's Tax' in the FY2020 NDAA."
"Due to the SBP/DIC offset that was in place prior to its repeal, many service-disabled veterans withdrew from the SBP and stopped paying premiums into it, believing their families would only ever benefit from the VA's Dependency and Indemnity Compensation (DIC) program," said Waltz on Tuesday. "Thankfully, Congress repealed the 'Widow's Tax'.  Now we must give these veterans the opportunity to come back so their survivors can receive the full benefits their service entitled them to."
U.S. Rep. Jimmy Panetta, D-Calif., is co-sponsoring the proposal.
"Although the repeal of the 'Widow's Tax' will help many veterans, there currently are a few who won't receive the assistance since they withdrew from Survivor Benefit Plan before Congress acted," said Panetta. "The bipartisan SBP Open Re-Enrollment bill would allow those few veterans to re-enroll in the Plan so that they can obtain their benefits. This is a simple, straightforward, common-sense fix for a small number of veterans and their dependents to obtain the financial assistance that they deserve."
Waltz's office offered some of the details on the bill.
"The SBP allows a retiree to ensure, after death, a continuous lifetime annuity for their dependents. The annuity, which is based on a percentage of retired pay, pays an eligible beneficiary an inflation-adjusted monthly income," Waltz's office noted. "This bill creates a special open enrollment period for this targeted veteran population, allowing them to catch-up on any missed premiums, to allow their designated survivor to collect the benefit."
The bill was sent to the U.S. House Armed Services Committee this week. So far, there is no companion measure over in the U.S. Senate.
Reach Kevin Derby at kevin.derby@floridadaily.com.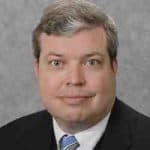 Latest posts by Kevin Derby
(see all)