This week, U.S. Rep. Michael Waltz, R-Fla., threw his support behind a proposal which "provides stronger protections for military families renting on-base housing from private contractors" by adding to last year's Tenant Bill of Rights which was included in the National Defense Authorization Act (NDAA).
Waltz, U.S. Rep. Andy Kim, D-NJ, and U.S. Rep. Michael Turner, R-Ohio, are all backing U.S. Rep. Kendra Horn's, D-Okla., "Military Housing Oversight, Maintenance and Enhancement for Servicemembers (HOMES) Act."
Waltz's office offered some of the details on the proposal.
"The bill creates uniform basic housing standards and inspection requirements for all government-owned and controlled military family housing. The Military HOMES Act also provides reimbursement for military families who lost property due to mold damage, transparency in performance incentive fees for housing contractors and a dedicated housing liaison to assist military families navigating on-base housing problems," Waltz's office noted.
"Our service members have risked everything to protect our nation and preserve our freedoms," said Waltz, the first Green Beret to serve in Congress. "They should not have to worry about the health and welfare of their families while performing their duty in the service of our country. Last year, the president signed into law the Tenant Bill of Rights, which I co-authored. The Military HOMES Act builds upon on that progress to provide our military families peace of mind of a safe and happy home."
"Today's bipartisan legislation is a part of our ongoing fight for service members and military families at Tinker and across the country," said Horn on Monday. "At Air Force bases nationwide and in Oklahoma, we've heard from military families placed in unsafe and unhealthy housing conditions. This blatant disregard for service members and families who have put everything on the line for our country is unconscionable. Last year, I was proud to pass the Tenant Bill of Rights as a part of the National Defense Authorization Act. This legislation builds on that success by strengthening protections for service members and increasing transparency in military housing."
"No military family should ever have to live in unsafe housing," said Kim. "Thanks to Congresswoman Horn's leadership, this bipartisan effort will help ensure every military family can have the peace of mind of a home they can be proud of and safe in. I look forward to working with her and our colleagues to pass this bill into law."
The bill was sent to the U.S. House Armed Services Committee on Monday. So far, there is no companion measure over in the U.S. Senate.
Reach Kevin Derby at kevin.derby@floridadaily.com.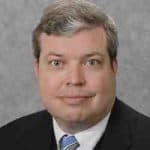 Latest posts by Kevin Derby
(see all)