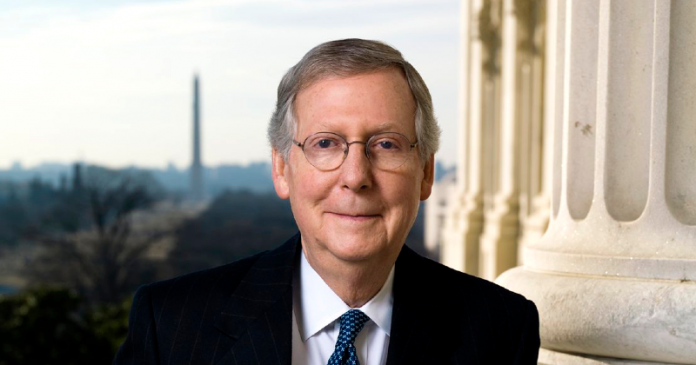 U.S. Senate Minority Leader Mitch McConnell, R-Ky., held off U.S. Sen. Rick Scott, R-Fla., and will remain the GOP leader in the U.S. Senate.
McConnell won 37 votes while Scott pulled ten votes and one Republican senator voted present. Despite leading the National Republican Senate Committee (NRSC) in the recent election cycle, Scott pointed the blame for the GOP's failure to flip the chamber at McConnell. The longtime Republican senate leader's allies blamed Scott for the GOP's failure to win the Senate.
Scott weighed in on Wednesday after the three hour meeting in which leadership elections were held.
"Today marks the beginning of a new era in the Senate Republican Conference. Throughout my life, and especially during my eight years as governor of Florida, I have been frustrated by the broken status quo in Washington that continuously fails to deliver on its promises to the American people. That's why I ran for Senate in 2018 – to end the status quo by fighting every day to 'Make Washington Work' for Florida families. We've made progress in this fight, but there is so much more we could get done, both as individual senators and as a Republican Conference, if we commit to a plan and work together as a team to advance conservative policies and ideas. We need to stand strong on our principles and be accountable to those that elected us to actually get things done that will benefit American families and protect the future prosperity of our nation," Scott said.
"Although the results of today's elections weren't what we hoped for, this is far from the end of our fight to Make Washington Work. I will never stop fighting to end Joe Biden's reckless government spending and the devastating inflation Democrats have caused. I will never stop fighting to finally take action to protect Social Security and Medicare and preserve the promise of these programs for our children and grandchildren; to hold government accountable, from the FBI to the IRS; to truly combat the extreme danger posed by Communist China; and to refocus our military on lethal defense instead of woke nonsense. My resolve to stand up for what Republicans across this nation stand for has never been stronger than it is today. I could not be more grateful for the support I've received from many of my colleagues and from Americans across our great country. I never thought for a moment that this fight would be easy, but I'm optimistic that, together, Republicans can rescue America with the principles that unite us against the dangerous path Democrats have set it on," Scott added.
ABC News reported that McConnell called the meeting a "good discussion about what happened in the election and what happens in the next election."
"I think everybody in our conference agrees we want to give it our best shot to finish the job in Georgia and concentrate on that for the next month," McConnell said.
U.S. Sen. Steve Daines, R-Mont., is taking over as chairman of the NRSC.
"I want to congratulate Senator Steve Daines on being elected as the next chairman of the National Republican Senatorial Committee. Steve is a great senator who cares deeply about our party, his state and the country. He's a proven leader who knows what it takes to win. The NRSC will be in good hands with Steve at the helm," Scott said.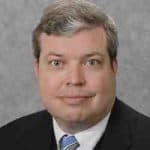 Latest posts by Kevin Derby
(see all)