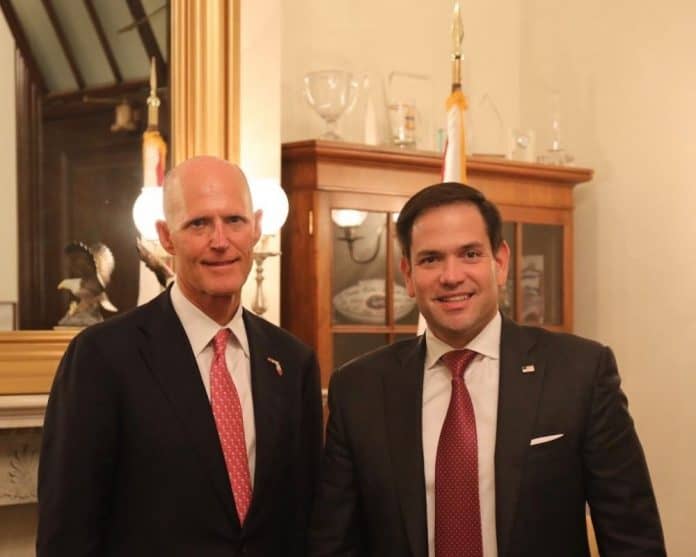 This week, the U.S. Senate passed the $768 million National Defense Authorization Act (NDAA) on a 89-10 vote.
Both of Florida's U.S. senators–Republicans Marco Rubio and Rick Scott–voted for the measure.
The House passed the measure on a 363-70 vote last week with 194 Republicans and 169 Democrats supporting it. Most of the opposition–51 members–came from the Democratic ranks and 19 Republicans, including U.S. Rep. Bill Posey, R-Fla. joined them. Every other member of the Florida delegation backed the proposal.
The NDAA is $15 billion higher than what President Joe Biden requested.
The proposal would increase pay for active duty personnel and civilians working for the U.S. Defense Department by 2.7 percent. The NDAA also sends $300 million to the Ukrainian Security Assistance Initiative and would create a commission to study the missteps made during the two-decade military operation in Afghanistan.
"I'm proud to support this year's defense bill to ensure that our military has the resources it needs to protect America and our brave men and women are taken care of," Rubio said. "Though the NDAA is not perfect, the legislation includes important provisions that will deliver major benefits to military installments throughout Florida, while making certain that the U.S. military is prepared to confront threats to our national security in the years ahead."
While noting that "language requiring women to register for the draft was removed from the bill after Senator Rubio worked with colleagues to strike the language," Rubio's office showcased the "following provisions that directly impact Florida and bolster our national defense":
Tyndall AFB: Emphasizes the intention to make Tyndall the "Base of the Future."
Tyndall AFB: Modification of authority to carry out military construction projects.
Eglin AFB: $93 million for military construction which includes $35 million for the cost to complete the Advanced Munitions Technology Complex, $14 million for the flight line fire station at Duke Field, $4 million for the F-35A Development/Operational Test 2 – Bay Hangar, and $40 million for Weapons Technology Integration Center.
MacDill AFB: $22 million for military construction to build a transmission and switching stations.
Homestead Air Reserve Base: $14 million for a Corrosion Control Facility.
Marine Corps Support Facility Blount Island: $69.4 million for a lighterage and small craft
facility.
Naval Air Station Jacksonville: $7 million for planning and design for lighterage and small craft.
Patrick AFB: $18.5 million for a Simulator C-130J.
Naval Undersea Warfare Center Panama City Division: $37.98 million.
SOUTHCOM UFR: $18 million for traditional ISR, SOUTHCOM's top unfunded requirement request.
PFAS: The NDAA also directs the SecDef to submit a report identifying the status of efforts to remediate PFAS at various locations across the U.S., including several located in Florida: Patrick Air Force Base, Naval Air Station Jacksonville, and Tyndall Air Force Base.
Pacific Deterrence Initiative: $7.1 billion authorized, $2 billion over the President's Budget request.
Ukraine: Additional $50 million for Ukraine Security Assistance for a total of $300 million.
Pay and benefits: 2.7 percent pay raise for both service members and civilian workforce of the DoD. Increases parental leave to 12 weeks for birth, adoption, or foster care placement of a child. Authorizes the Secretary of Defense to pay a basic needs allowance to qualified service members.
Rejecting vaccine discrimination: The NDAA includes language based on a bill Senator Rubio cosponsored requiring that any service member separated from the armed services for choosing not to receive the COVID-19 vaccine must receive an honorable discharge.
Scott also backed the proposal.
"As a member of the Senate Armed Services Committee, I have fought all year to ensure the Fiscal Year 2022 NDAA includes big wins for Florida's military interests and that's exactly what we secured in this bill. We successfully defeated Joe Biden's radical efforts to cut the military's budget and secured critical funding for Tyndall Air Force Base – a strategic hub for the future of F-35 based air warfare – to have the necessary resources to continue this crucial mission. With 20 military bases and three unified commands, Florida is proud of its important role in America's national defense. As threats from our enemies grow more dangerous, now is not the time for appeasement or weak leadership. I will never forget my most important job as U.S. senator is to protect and serve the families of our nation, and I won't stop fighting to ensure we properly invest in America's greatest asset — the men and women of our armed forces," Scott said.
Scott's office showcased how Florida benefited from the NDAA:
Funds the continued mission of F-35 squadrons at Tyndall Air Force Base
Includes more than $170M for military construction projects for Florida bases and more than $130M for key national security projects that help support Florida bases
Raises the pay for our brave men and women in uniform by 2.7 percent
Supports Taiwan and provides a comprehensive report on the status of efforts to build Taiwan's capacity to defend itself against Communist China
Requires the Pentagon to update regulations on drone technology that make it easier for American drone makers to compete against Chinese drone manufacturers, like DJI
Prohibits service members from being dishonorably discharged for refusing the COVID-19 vaccine
Last week, Posey explained to Florida Daily why he could not vote for the NDAA.
"While there are good things in this bill, we don't fully know all that was in this 2000 plus page bill that members had just a few hours to read and review. Waiving House transparency rules on a bill of this importance is concerning," Posey said.
Democrats from the Sunshine State continued to champion the NDAA this week.
"There is nothing more important than keeping the American people safe and this year's defense bill will ensure our military has everything they need to protect our nation and confront the challenges ahead," said U.S. Rep. Stephanie Murphy D-Fla., on Wednesday. "This bipartisan legislation contains crucial provisions that I fought hard for, including measures to protect our troops serving abroad from threats from foreign governments and to monitor China's efforts to project power in South America, Central America, the Caribbean, and Mexico. I'm especially proud that the bill also provides the support our servicemembers and veterans have earned."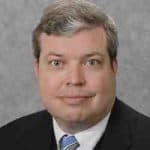 Latest posts by Kevin Derby
(see all)