This week, U.S. Rep. Neal Dunn, R-Fla., threw his support behind two bills to help veterans. Dunn, who served in the Army, sits on the U.S. House Veterans Affairs Committee.
Dunn is cosponsoring U.S. Rep. Conor Lamb's, D-Penn., "Supporting Education Recognition for Veterans during Emergencies (SERVE) Act."
"The legislation will ensure veterans' service-connected medical qualifications and expertise are utilized by the U.S. Department of Veterans Affairs (VA) and civilian healthcare facilities to meet the challenges of the coronavirus public health emergency," Lamb's office noted.
The bill would make permanent the Intermediate Care Technician (ICT) program to ensure more veterans with medical experiences work at VA Medical Centers. The bill would also ensure more veterans can use a web portal to communicate health issues during the pandemic and ensure veterans with medical backgrounds have a streamlined process as they look to help at the state and federal levels.
The Iraq and Afghanistan Veterans of America (IAVA), the Union Veterans Council (UVC), the AFL-CIO and Team Rubicon are backing Lamb's proposal.
"It's simple – veterans have received some of the best training available and want to contribute after they return to civilian life," said Lamb.  "The emergency medical training they get during their military service is in dire need.  We need to make it easier for our veterans to serve our communities during this pandemic."
"As a veteran myself, I can attest to the incredible amount of detailed training and experience veterans receive while serving in our military.  It is a waste to all of our industries and communities to not allow them to utilize their talents and skillsets upon return to civilian life," said Dunn. "During the current pandemic, these individuals could make significant contributions to our communities given their extensive medical skills.  It's high time we formally recognize their special training and give them the opportunity to further serve our nation."
U.S. Rep. Gus Bilirakis, R-Fla., is also backing the proposal which was sent to the House Veterans Affairs Committee on Monday.
Dunn is also backing U.S. Rep. Tom Malinowski's, D-NJ, "VA Serious Mental Illness Act."
The New Jersey Democrat introduced the proposal on Monday.
"Across the United States, hundreds of thousands of veterans have been diagnosed with a serious mental illness (SMI), and the Veterans Affairs (VA) administration must ensure that best practices for treating SMI are shared across its medical facilities," Malinowski's office noted. "The VA Serious Mental Health Act would require the VA to establish a working group to review how the VA and its practitioners address mental, behavioral, and emotional disorders. It would also require the development and implementation of new clinical guidelines for the treatment of serious mental illnesses such as schizophrenia, major depressive disorder, persistent mood disorder, and other relevant serious disorders."
"As I've met with veterans across our community—through the VFW, the American Legion, and other local veterans organizations —I've received a consistent message of concern about mental health issues. I am proud to lead this bipartisan legislation ensuring that the VA deals more effectively with serious mental illnesses," said Malinowski.
"Suicide is on the rise, especially among veterans. These brave men and women have sacrificed for our country and now they need our help. It is an honor to join my colleagues in leading this bill. Streamlined clinical practice guidelines for mental health treatment will empower VA providers to better serve our nation's veterans. We still have a lot of work to do; however, by increasing the resources our veterans need, we are taking a big step in combating veteran suicide," said Dunn.
The bill was sent to the U.S. House Veterans Affairs, the Energy and Commerce and the Armed Services Committees. Much of Malinowski's proposal was included in U.S. Sen. Jon Tester's, D-Mont., "Commander Scott Hannon Veterans Mental Health Care Improvement Act" which cleared the upper chamber earlier this month.
Reach Kevin Derby at kevin.derby@floridadaily.com.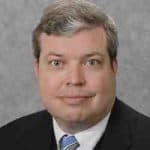 Latest posts by Kevin Derby
(see all)