 It's official–some residents of North Florida will be getting a new area code.
This week, the Florida Public Service Commission (PSC) approved adding the 448 area code to the 850 area code currently in place in parts of the Big Bend and the Panhandle. The 448 area code will only be for new phone numbers and will be launched in the middle of 2021. Phone numbers in the 850 area code were expected to be scarce by 2022.
"Florida's 850 area code is running out of telephone numbers, so this plan is needed to ensure a continuing supply of numbers," said PSC Chairman Art Graham this week. "Now, the North American Numbering Plan Administrator (NANPA) can begin processing the new area code for efficient implementation in 2021."
"New customers, or requests for additional lines, will be assigned the new area code. Existing customers will keep their current telephone numbers, including area code.  Once the overlay is fully implemented, all calls–including local calls–will require ten-digit dialing," the PSC noted.
NANPA started examining the issue earlier this year, holding a planning meeting on the matter back in May and the PSC held a workshop on the matter at the end of summer.
The 850 area code was launched back in the 1990s, mostly from numbers that had been included in the 904 area code.
Reach Kevin Derby at kevin.derby@floridadaily.com.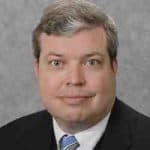 Latest posts by Kevin Derby
(see all)