 Last week, a group kicked off its efforts to oppose recreational marijuana in Florida.
Floridians Against Recreational Marijuana (FARM) was launched "to combat the mega-marijuana, out-of-state corporate interests driving the 2020 ballot initiative attempting to bring recreational marijuana to Florida."
Brian Swensen, who is leading the effort, explained why his group was looking to oppose expanding marijuana use in the Sunshine State.
"Our coalition has come together to defeat this dangerous ballot initiative, which will drive an increase in healthcare prices, increase costs on businesses and kill jobs, and increase the burden on taxpayers that will pay for the costs associated with recreational marijuana,"  said Swensen.
"The mega-marijuana corporate interests backing this initiative hope to transform Florida into a state like Oregon, California, and Colorado by passing this reckless recreational marijuana amendment," he added.
"FARM is made up of a coalition of citizens, businesses, anti-drug advocates, patients—such as veterans seeking affordable health care—and medical community professionals," the new group noted. "Working with Swensen at GNQ Consultancy to defeat the ballot initiative is Pat Bainter and his team at Data-Targeting, as well as the law firm Shutts & Bowen. Floridians Against Recreational Marijuana (FARM) is a Florida based political committee that was formed by a broad coalition to defeat the 2020 recreational marijuana ballot initiative."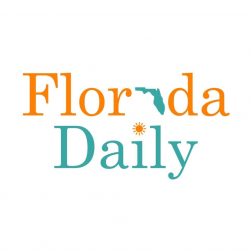 Latest posts by Florida Daily
(see all)