A poll of Florida voters sponsored by the South Florida Hispanic Chamber of Commerce (SFLHCC) shows that 59 percent support an effort in Tallahassee to limit the power and influence of big tech companies, such as Facebook, Twitter, Google and Amazon.
"This poll demonstrates voters agree with Governor DeSantis's priorities embodied in SB 7072. These bills put guardrails on big tech companies to ensure free speech, a fair marketplace, and online transparency," noted the SFLHCC. "The key elements driving voter support for industry reform are Floridians who now feel less free to express their opinions on social media and those who believe that big tech companies – particularly Facebook and Twitter – have too much power. Statewide, 53 percent of Florida voters indicated they now have less freedom to speak their mind on the internet than they did five years ago. Additionally, 66 percent feel Facebook has too much power and influence in the marketplace and 62 percent say the same regarding Twitter."
State Sen. Ray Rodrigues, R-Fort Meyers, the chairman of the Senate Governmental Oversight and Accountability Committee, showcased the poll on Wednesday.
"Florida lawmakers are working to shift the balance of power back to consumers – and help to provide much-needed clarity regarding the specific standards, regulations and practices that impact our lives both online and offline," he said.
"Distrust in Big Tech is also reflected by the fact that 72 percent of Florida voters believe these companies care more about their profits than they do about ensuring their customers are safe when using their services," noted the SFLHCC.
"For too long these big tech companies have dictated how we search, share and shop," said Gerard Scimeca, the vice president of Consumer Action for a Strong Economy. "And as we have witnessed in recent months, they are quick to silence anyone who disagrees with their practices and approach."
The poll also finds:
60 percent of voters support requiring the publication of standards used to ban posts, de-platform and shadow ban users.
67 percent support requiring equal access for established news organizations and qualified political candidates to reach users free from manipulation by algorithms.
56 percent support stopping the process of arbitrarily censoring and de-platforming users.
68 percent support giving users the power to completely opt-out of algorithms.
"Florida has the chance to set an example for Congress by enacting legislation in support of Governor DeSantis' goal to put fair guardrails on big tech companies," said Liliam "Lily" Lopez, the president of the South Florida Hispanic Chamber of Commerce. "SB 7072 can establish both transparency and accountability to ensure a fair marketplace for all of Florida's small businesses."
This poll of 625 registered Florida voters was conducted by Mason-Dixon Polling & Strategy from April 5 through April 8 and had a margin of error of +/- 4 percent.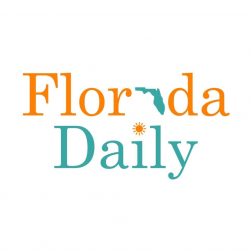 Latest posts by Florida Daily
(see all)