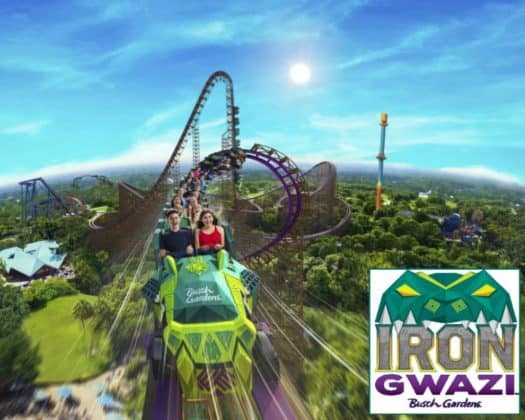 Several of Florida's theme parks are slated to open new rides and attractions that may boost attendance figures in the near future.
Earlier this month, SeaWorld Orlando, Busch Gardens, Adventure Island and Disney World released new details regarding rides scheduled to open in the spring.
Busch Gardens announced its new steel roller coaster "Iron Gwazi." According to Busch Gardens, Iron Gwazi will measure 206′ tall and reach speeds of 76 miles per hour. Elements from the former wooden coaster version, simply known as "Gwazi", will be integrated, but Iron Gwazi will add a steel coaster experience as well as a new backstory behind the ride's inspiration.
SeaWorld Orlando also announced a new roller coaster scheduled to open in the spring. The new coaster will named "Ice Breaker", as an homage to the icy Arctic summits. Ice Breaker is being built in the Wild Arctic area of the park.
According to SeaWorld, Ice Breaker will feature four launches, both backwards and forwards, culminating in a reverse launch into a vertical drop from a 93-foot-tall spike with 100-degree angle.
Adventure Island of Tampa Bay announced a new raft-slide named "Solar Vortex." According to Adventure Island, Solar Vortex will be a dual-tailspin raft slide that will harness the power of the Florida sun into colorful patterns that will be displayed through the slide as riders reach speeds of up to 20 miles per hour. Solar Vortex is expected to open in the spring.
Mickey and Minnie's Runaway Railway
Disney announced a Spring 2020 opening for "Mickey and Minnie's Runaway Railway." Details of the ride are limited but official concept renderings depict a track and simulator combination. Disney describes the ride as "family friendly" and confirmed it will be located in Hollywood Studios.
Latest posts by News Desk
(see all)