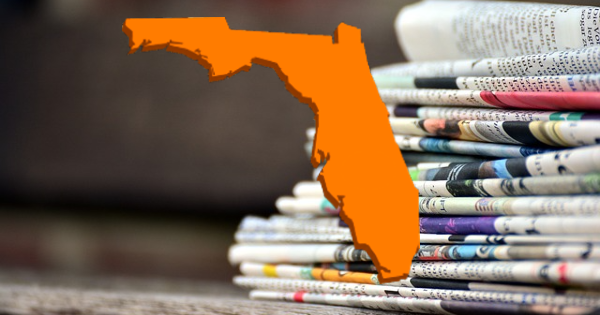 Nassau County Sheriff Office Deputy's Organs Donated to Five People, Including Baby
The Nassau County Sheriff's Office announced that fallen Deputy Joshua Moyers donated organs to five people, including a baby. According to the sheriff's office, the organs donated included a liver, pancreas, lungs given to two different people and a kidney.
Moyers was mortally wounded when Patrick Rene McDowell shot him during a traffic stop. McDowell fled the scene and was apprehended after he eluded authorities for five days.
Major Aquarium Approved for Construction in Port Canaveral
The Brevard County Commissioners approved the Brevard Zoo's construction plans for an aquarium on Florida's Space Coast in Port Canaveral.
Brevard Zoo Executive Director Keith Winsten told WKMG News 6 that the aquarium's outdoor design was inspired by the aquarium in Monterey Bay, California. Construction of the 14-acre campus, which also includes pavilions, docks and a restaurant, is projected to cost $85 million, according to TheAquariumProject.org, Some of the funds–$31 million–have already been committed with more $50 million still to be raised from local and state money and private donations
The Brevard Zoo said that $1 from every sold ticket will go towards improving the water quality of the Indian River Lagoon.
Miami International Airport earns a top ranking for customer satisfaction
Following years of renovations and upgrades at Miami International Airport (MIA), the J.D. Power 2021 North America Airport Satisfaction Study ranked it as the best mega airport in North America.
On a 1,000-point scale, MIA achieved an overall score of 828, a 27-point increase from 2020, when it ranked second among the busiest airports. MIA improved from second to first place in the study while also becoming the busiest U.S. airport for international passengers in 2021 so far, with 6.4 million total international travelers through July.
"Our #1 ranking by J.D. Power is an encouraging sign that recent improvements at MIA are making a positive impression on our passengers," said Miami International Airport Director and CEO Ralph Cutié. "Our new state-of-the-art baggage handling system, which was fully integrated last year, now doubles the speed and efficiency of baggage screening and delivery for flights in our Central and South terminals, and our dining and retail concessions continue to score high marks."
Florida Will Be Short Almost 60,000 Nurses by 2035
A report commissioned by the Florida Hospital Association and the Safety Net Hospital Alliance of Florida found that the Sunshine State faces a massive shortage of nurses in the next 15 years.
According to the report, Florida will face a shortfall of 59,100 nurses by 2035. This includes a 12 percent shortfall–by 37,400–when it comes to  Registered Nurses (RN) and a 30 percent shortfall–by 21,700–in Licensed Practical Nurses (LPN).
"Florida needs nurses now and well into the future. A recent FHA study, prior to the current spike in COVID-19, showed an 11 percent vacancy rate for nurses this spring and that one in four nurses left their positions last year," said Mary Mayhew, the president and CEO of the Florida Hospital Association. "As Florida's population continues to grow, our healthcare system must be ready to meet the ever-increasing demand for services. A strong healthcare workforce and capacity in the education system to graduate needed nurses over the coming years are critical."
Justin Senior, the CEO of the Safety Net Hospital Alliance of Florida added, "As we have seen throughout this pandemic, there is no substitute for the care of an excellent nurse. Our state's rapid, accelerating growth is a testament to the state's strong pandemic response and to the state's leadership during this crisis."