With the Sunshine State getting ready for a tax-free back to school shopping holiday later this week, the executive director of the National Federation of Independent Business (NFIB) in Florida offered a reminder to support small businesses.
On Monday, Bill Herrle, the state executive director of NFIB, pointed to the tax-free holiday which will run from August 2 through August 6. Traditionally, these are the busiest shopping days in Florida outside Black Friday. Clothes, school supplies and computers will be exempted from sales taxes.
"The sales tax holiday, combined with the usual back-to-school sales, really puts people in the mood to shop," Herrle said. "We're reminding everyone that the sales tax holiday applies to Main Street as well as the mall. Even if you don't need to shop for school, you'll still save money shopping during the sales tax holiday, and you'll find great deals and unique merchandise by shopping small.
"When you shop at small, locally-owned businesses, you're helping the community by supporting your friends and neighbors," Herrle added. "You're supporting the businesses that support our schools and charities and create jobs in our communities. The boost in spending that comes with the sales tax holiday is also a good reminder that Florida needs to join other states and allow businesses to 'absorb' the sales tax and pass the savings onto their customers."
Herrle looked ahead to the 2020 legislative session and said his group intended to push a new sales tax reform, letting businesses pay it for their customers.
"NFIB will be advocating for legislation in 2020 that would give businesses the option of paying the sales tax on behalf of their customers, the Legislature would help brick-and-mortar merchants and manufacturers compete with online stores," Herrle said. "Best of all, sales tax absorption would have no financial impact to the state.
"Small business accounts for most of Florida's private businesses," Herrle said in conclusion. "When we shop small and help small businesses, we help everyone."
According to the Florida Retail Federation (FRF) last week, supplies which can be purchased without taxes include "technology items up to $1,000 (not included in 2018), clothing, shoes and bags costing $60 or less and school supplies $15 or less."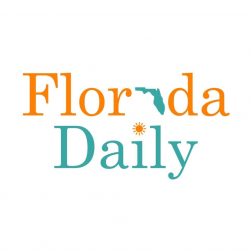 Latest posts by Florida Daily
(see all)