Six months after Hurricane Michael hit North Florida and the Panhandle, Florida Agriculture Commissioner Nikki Fried offered a reminder about the damage to the area.
This week, Fried, the only Democrat holding statewide office in Florida, released a video on Monday entitled "America's Forgotten Disaster" which highlights "the destruction and consequences of Hurricane Michael, with a focus on forestry and timber."
"The video documents Commissioner Fried's tours of Panhandle communities devastated by Hurricane Michael, features visually powerful reminders of the damage to forests and timber farms and the looming threat of wildfire, and includes reactions from state legislators who participated in the visits," Fried's office noted.
"There's no replacement for seeing Hurricane Michael's devastation first-hand – but for those unable to do so, this video provides the perspective needed to grasp the magnitude of this crisis," said Fried. "There are no words for the communities and livelihoods left in ruins by the storm, but my hope is that there will be action – because our Panhandle is at risk of being forgotten."
Fried also weighed in as the National Oceanic and Atmospheric Administration (NOAA) announced last week that it had upgraded Hurricane Michael to a Category 5 storm.
"This comes as no surprise to Florida Panhandle communities devastated by Hurricane Michael, one of the most powerful storms to ever strike North America," Fried said before calling for more federal help. "Yet six months later, Congress has failed to pass disaster relief, leaving our residents, families, and farmers without hope for the future. Disaster relief has typically passed Congress in mere weeks following other disasters, which begs the question: why not here? This Category 5 designation should make our state eligible for additional federal disaster aid, for which Floridians continue to patiently wait – but time is running out."
Fried noted that Florida agriculture lost $1.3 billion due to the hurricane.
This week, Gov. Ron DeSantis urged President Donald Trump to have the federal government pay 90 percent of the recovery efforts. Currently, the federal government is shouldering 75 percent of them.
Kevin Derby can be reached at Kevin.Derby@floridadaily.com.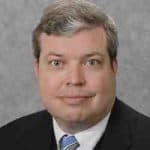 Latest posts by Kevin Derby
(see all)