Last week, Florida Agriculture Commissioner Nikki Fried marked her first year in office and looked back on what she has done in Tallahassee.
"Serving as Florida's twelfth Commissioner of Agriculture has been the greatest honor of my life," said Fried. "Every day, I'm blessed with the opportunity to improve the lives of Florida's families, farmers, and consumers, and I believe we've delivered on our promises through our work in this first year – feeding our kids, defending our farmers, building a hemp industry, protecting our water and air, pushing for cleaner energy, fighting climate change, restoring civil rights, and bringing accountability to weapons licensing. So much more remains to be done, and I can't wait to embark on year two of our mission to keep Florida growing."
Fried's office offered the following highlights of her first year in office:
Strengthening Florida's Agriculture Industry: Fried has been a strong defender of Florida's $137 billion agriculture industry. She established a new Agriculture Innovation Workgroup to bring new ideas and technologies to Florida agriculture, and embarked on her first trade mission to Israel to bring back innovations on dairy, citrus, hydroponics, harvesting, and more, and met with the Israeli Minister of Agriculture. Fried also called upon the USDA to help defend against viral threats to crops, provided testimony to Congress on sustainable seafood and aquaculture, opened a new $11 million state veterinary laboratory, and sought millions from lawmakers to support Florida citrus and fight citrus greening, and for the Fresh From Florida agricultural marketing program.
Defending Agriculture From Unfair Trade: Fried emerged as one of the most prominent critics of the USMCA, President Trump's replacement for NAFTA. She wrote in The Hill that it "was a bad deal when introduced, and remains a bad deal now," visited Washington numerous times to request that Congress include provisions to protect seasonal producers, was critical when Vice President Pence visited Florida to promote the USMCA, has called the deal "smoke and mirrors from the White House," and was the nation's only Agriculture Commissioner to vote against a resolution supporting the USMCA. Fried also pushed for an end to the tariffs and trade wars threatening Florida's farmers.
Building the Nation's Best Hemp Program: A consistent champion of Florida's emerging hemp industry, Fried appointed Florida's first-ever Cannabis Director, established a Hemp Advisory Committee, hosted five workshops and public hearings on hemp state rulemaking, worked to finalize state rule development ahead of the USDA, and warned of unregulated CBD products. Rules governing hemp for ingestion in food, dairy, and animal feed recently took effect on January 1. Fried routinely promotes hemp's multi-billion-dollar economic potential, 25,000 possible uses, and potential as a supplemental crop for farmers.
Taking Action on Climate, Energy, and Water: Recognizing the generational threat of climate change, Fried revitalized the Department's Office of Energy and proposed the most ambitious energy and climate legislation in a decade. She also hosted the first state-level summit to address climate change since 2008, made headlines by calling for new statewide energy efficiency and conservation standards, and voted against new fossil fuel plant capacity. Committed to cleaning up Florida's waters, Fried appointed a new Director of Agricultural Water Policy, dedicated $1 million to upgraded water infrastructure in hurricane-damaged areas, and is updating agricultural best management practices to include the latest water-conserving science and technology. To improve air quality, she also announced and implemented the first major changes to sugarcane burning in nearly 30 years.
Bringing Accountability to Concealed Weapons Licensing: Upon taking office, Fried pledged to remedy the prior administration's failures overseeing the state's 2 million concealed weapons licenses. Through new leadership, oversight and accountability measures, and by securing legislative funding for 25 new positions, Fried reduced initial review times for concealed weapons licenses by up to 98 percent, while ensuring that all background checks are completed, despite a 76 percent increase in applications. Following the 250th mass shooting of 2019 in El Paso, Fried vowed to further review the concealed weapons licensing program, and proposed legislation to reduce the license renewal period, retain fingerprints, and require additional firearm safety training – common-sense proposals that earned Fried the ire of the National Rifle Association.
Protecting Floridians Through Consumer Services: Fried had promised to elevate consumer services to equal importance in the Department. This summer, Fried embarked on a 7-day, 20-stop tour around the state, highlighting the risk of gas pump skimmers that can defraud Floridians up to $1 million per device, and has vowed to create an interagency skimmer task force to fight the growing threat to consumers. She has also worked to fight sham travel agents and charity scams, and ensure food safety and weight scale accuracy at airports, grocery stores, and more.
Recovering From and Preparing For Hurricanes: In the wake of Hurricane Michael, Fried has been a consistent voice for Florida's timber industry devastated by the storm. She made several trips to affected Panhandle communities, led tours of lawmakers through the impacted areas, urged Congress to pass timber disaster assistance, and pressed USDA Secretary Perdue to classify timber as a crop. Recently, Fried announced $380 million in USDA federal block grant funding for farmers to recover from Hurricane Michael, which her Department will administer alongside other Florida state agencies. Fried also led the Department's response to Hurricane Dorian, including issuing emergency orders on animal movements and gas prices, closing state forests and campgrounds, deploying wildland firefighters and law enforcement personnel, and inspecting gas stations following the storm.
Pushed to Reform Clemency and Restore Civil Rights: Fried has been a strong proponent of reforming Florida's clemency rules, called "crushingly restrictive" and growing harder. She has repeatedly called for the adoption of new clemency rules automatically restoring civil and voting rights, through letters to her Clemency Board colleagues and town hall meetings across the state, and for clearing the backlog of 10,000 clemency applicants. Fried also led the push to pardon of the wrongly-accused Groveland Four, and recently joined lawmakers in calling for their full exoneration.
Fighting Hunger and Food Insecurity: With nearly 3 million Floridians facing chronic hunger, including 850,000 children, Fried has made addressing food insecurity a top priority. She has promoted the Department's Summer BreakSpot program that feeds low-income children between school years, and announced legislation to fund food recovery efforts between farms and food banks. Fried also launched several new programs, including the Hunger-Free School Campus Program and the Florida Breakfast Challenge, pushed back against President Trump's proposed cuts to food stamps, and continues pushing to increase school breakfast participation.
Modernizing the Department: As the first woman elected to lead the Department, Fried has worked to modernize the Department from day one to better reflect today's Florida. One of her first actions was banning workplace discrimination on sexual orientation and gender identity, the first Cabinet member to do so. Fried appointed the state's first LGBTQ Consumer Advocate, the Department's first Director of Diversity of Inclusion, and has appointed a record number of women to positions of leadership, including two Deputy Commissioners, a Deputy Chief of Staff, and numerous Director-level leaders. She also oversaw the development and launch of a brand-new Department website and rebranding as FDACS.gov.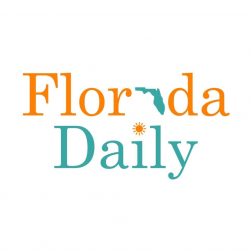 Latest posts by Florida Daily
(see all)