With Gov. Ron DeSantis issuing a stay-at-home order due to coronavirus which will begin at the end of Thursday, Florida Agriculture Commissioner Nikki Fried offered a reminder that food and agriculture workers are exempt from it.
"This exemption is consistent with the Department of Homeland Security's identification of essential critical infrastructure workers during COVID-19 response," the Florida Department of Agriculture and Consumer Services (FDACS) noted.
"Agriculture is Florida's second-largest industry, and it's first-largest in times of economic downturns," Fried said. "Florida's farmers and ranchers put food on the tables of our neighbors across the state and nation. That's why agricultural producers and others in the agriculture industry can continue performing essential work during the state's stay-at-home order.
"While we continue to work with federal officials and retailers to increase purchases of Florida-grown food products, we also thank state and local officials for working with the agriculture industry to keep our food supply chain strong, at a time when agriculture's efforts are more important than ever," Fried added.
The department offered a template "for essential critical infrastructure worker proof of employment for travel to and from work and other duties as assigned for those in the food and agriculture industry" which can be found here.
"While deemed critical infrastructure by federal and state guidance, individual businesses are asked to self-evaluate to ensure only essential operations continue and to implement best practices to protect employees, customers, and our communities," the department noted.
The department also offered a downloadable document with COVID-19 safety guidance for food supply chain workers.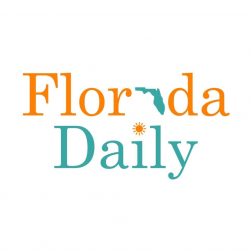 Latest posts by Florida Daily
(see all)