On Wednesday, Florida Agriculture Commissioner Nikki Fried held a town hall meeting on crop insurance issues at Chipola College in Marianna.
Fried was joined via Zoom by Acting Administrator Richard Flournoy of the U.S. Department of Agriculture's (USDA) Risk Management Agency (RMA) and other RMA senior and regional leaders to answer questions from agriculture producers on crop insurance and risk management.
"Florida's farmers feed our families, our neighbors, our communities, and the world – and in a year when having a safe, secure domestic food supply has been more important than ever, Florida's farmers have been there, including providing 150 million Americans with fresh fruit and vegetables in the winter months," said Fried. "When faced with disaster, agriculture producers naturally turn to crop insurance – but Florida's producers need to know that crop insurance will work for them, what programs are available, when new programs are coming, and how to get covered. I appreciate Acting Administrator Flournoy and Risk Management Agency leadership for engaging in this two-way conversation, giving Florida's farmers and ranchers an opportunity to share with USDA and the Biden administration their thoughts on crop insurance."
"Thank you Commissioner Fried for the opportunity to speak with you and your producers today. I appreciate what you all have been through with Hurricane Michael and other events over the years, and view this as a continuation of our dialogue," said Flournoy. "RMA strives to provide a safety net for farmers and ranchers through the federal crop insurance program, and we also look to expand the federal crop insurance program to new farmers and ranchers. We have a long history of covering row crops, and throughout the last decade we've really started focusing on expanding that with specialty crops. With the new administration, there's a focus on covering all the diversity of agriculture and making sure we're reaching everyone."
Also participating in the town hall were Deputy Commissioner of Agriculture Deborah Tannenbaum, and from the USDA Risk Management Agency: Davina Lee, Tara Ponds, Chris Aulbur, Shaun Collins, Francie Tolle, David Zanoni, and Tom Worth.
Crop insurance is sold and delivered solely through private crop insurance agents. In Florida alone, more than 14,000 federal crop insurance policies covering $4.2 billion in crops on 1.4 million acres were written in the past year. A list of crop insurance agents is available online using the RMA Agent Locator. Producers can use the RMA Cost Estimator to get a premium amount estimate of their insurance needs online.
Hurricane Sally made landfall along the Florida/Alabama border on September 16, 2020. The Category 2 storm unleashed close to thirty inches of rain across the Florida Panhandle, flooding hundreds of thousands of acres of farms and causing up to 100 percent crop losses. Fried toured the impacted area, meeting with 50 North Florida farmers, as well as requested Gov. Ron DeSantis activate the state's emergency bridge loan program to assist agriculture producers facing losses, and wrote to then-President Donald Trump seeking an expanded Major Disaster Declaration to cover all counties and to the governor asking him to request a USDA Secretarial disaster declaration. Agricultural crops in Florida impacted by Hurricane Sally include 100,000 acres each of peanuts, cotton, and hay; 10,000 acres of corn; 4,000 acres of horse farms, and other important commodities including seafood, aquaculture, pecans, walnuts, and timber. Hurricane Michael was retroactively upgraded to a Category 5 storm. The hurricane made landfall on October 10, 2018 in Mexico Beach, with NOAA now classifying the wind speed at 161 mph, up from 155 mph. The storm devastated large swaths of the Florida Panhandle, including a $1.3 billion blow to the timber farming industry, and 72 million tons of fallen trees creating a wildfire threat ten times greater than normal.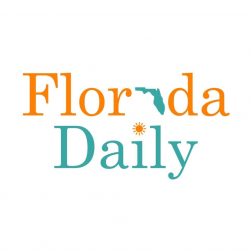 Latest posts by Florida Daily
(see all)