 On Monday, Florida Agriculture Commissioner Nikki Fried held a press conference at a RaceTrac gas station in Hialeah to share tips on avoiding credit card skimmers and fraud, and to discuss legislation to improve consumer safety at the gas pump.
Fried was joined by Inspector Mark Snyder of the Florida Department of Agriculture and Consumer Services.
"Florida has the highest rate of fraud in the nation, and gas pump skimmers are growing part of that consumer abuse. With more than 250 skimmers uncovered so far this year, our Division of Consumer Services is working closely with state and local law enforcement and corporate partners like RaceTrac to stay ahead of criminals," said Fried.
Fried also praised a proposal from state Sen. Ana Maria Rodriguez, R-Doral, and state Rep. Demi Busatta Cabrera, R-Coral Gables.
"Senate Bill 430 is an important part of increasing consumer safety at the gas pump, requiring additional security measures and that skimmers be reported quickly. I thank Senator Rodriguez for this legislation, and we're optimistically working with the House sponsor to improve the bill. Consumers should remain vigilant at the gas pump, and would-be criminals should know: if you install an illegal skimmer, we will investigate it, you will be caught, and you will be prosecuted."
"Skimmers and data theft are serious issues, and we're proud to offer guests industry-leading security technology. We continually work with financial institutions, credit card companies, law enforcement, and agencies like the Florida Department of Agriculture and Consumer Services to evaluate and update security measures," said Karla Ahlert, the Chief Financial Officer of RaceTrac. "We thank Commissioner Fried and her department for their partnership in helping us protect consumers at the pump."
Skimmers – small electronic devices illegally installed inside gas pumps – first appeared in Florida in 2015 and have grown exponentially since. The Florida Department of Agriculture and Consumer Services' Bureau of Standards inspects over 8,700 gas stations each year and has removed over 5,000 skimmers since 2015, including 251 so far in 2021, 110 of them in South Florida. The bureau also inspects pumps for safety and accuracy.
Skimmers can be undetectable to consumers because of their location inside gas pumps, and have a potential for $1 million in fraudulent credit card charges per skimmer. They range from simple devices that clamp onto internal wiring that criminals must later retrieve, to sophisticated devices that deliver stolen credit card data via Bluetooth and automated text messaging.
Several ways to avoid credit card fraud at the gas pump include:
Take a close look at the pump: Avoid using pumps that are open or unlocked, have had the tamper-evident security tape cut or removed, or otherwise appear unusual. If unsure, use another pump or pay inside with cash or a credit card.
Use a credit card – not a debit card: If a credit card number is skimmed, you're protected by the card issuer's zero-liability policy – but a stolen debit card number could be far more damaging. If you must use a debit card, choose to use it as credit, instead of selecting debit and entering your PIN.
Check your card statements and sign up for fraud alerts: Nearly every credit card issuer offers fraud alerts, and many will email or text you when your card is used at a gas station. Check your credit card and debit card transactions frequently to make sure no fraudulent activity has occurred.
If consumers suspect a gas pump skimmer, they should contact the Florida Department of Agriculture and Consumer Services, Division of Consumer Services. All consumer complaints will be investigated. To file a consumer complaint, visit FloridaConsumerHelp.com or call 1-800-HELP-FLA or 1-800-FL-AYUDA (in Spanish).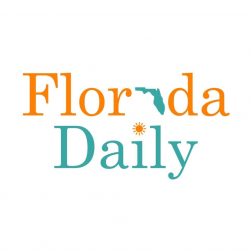 Latest posts by Florida Daily
(see all)