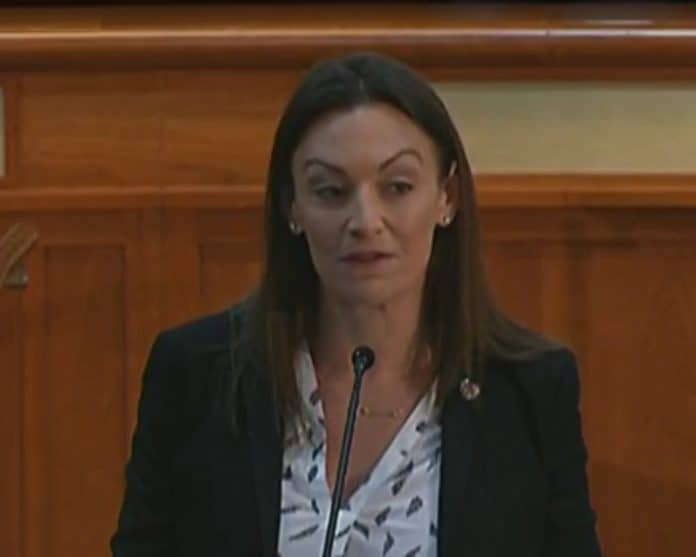 Last week, state Agriculture Commissioner Nikki Fried held a moment of silence at the state capitol for Floridians who have lost their lives due to COVID-19.
"Let's honor their lives by living ours with care and with respect for our neighbors and for our communities," said Fried.
Fried's event is being viewed as a political stunt by some in hoping to spice up her lackluster campaign to take on Gov. Ron DeSantis.
"I understand and respect her moment of silence, but many callers saw this as nothing more than political opportunity," said Roger Henderson, a morning show host at WBOB talk radio out of Jacksonville.
Some of the callers into WBOB's morning show called Fried a fake. Others said she needed to do this since she's down in the polls and in fundraising compared to U.S. Rep. Charlie Crist, D-Fla., her main rival in the Democratic primary.
"We've got to do this together to get through this pandemic and make sure that we are utilizing all the tools in the shed, that's masking up, that's getting the vaccine," said Fried.
"I think her event was all theatrical," said columnist Ed Moore.
Moore pointed out that Fried needed to do something since she hasn't moved up much in the polls against DeSantis.
Fried has gone all out and blamed DeSantis for not dealing with COVID. Last month, Fried said DeSantis should call for a state of emergency with the rise of COVID cases in the state.
The governor's office hit back and asked Fried to explain what exactly she would do to deal with the rise of cases.
Fried has favored mask mandates in schools but has been vague on other ideas of dealing with COVID.
"Have you noticed Fried who supported shutting down Florida's economy has been quiet on shutting down the economy again?" asked Moore.
Moore, who consulted with many business groups on getting Florida's economy to open back up, pointed out that last year Fried criticized DeSantis for opening back up the economy to quickly.
In July 2020, Fried not only criticized DeSantis for opening back up "too soon," but also blamed the governor for not shutting down Florida soon enough.
"I had called for a shutdown three weeks prior to DeSantis initiating it and he reopened (the state) too fast," said Fried.
A recent poll by Quinnipiac University Poll found 57 percent of voters said they are either very satisfied or somewhat satisfied with the way things are going in Florida today.